We love Prince Harry, but was his visit too expensive for tax payers?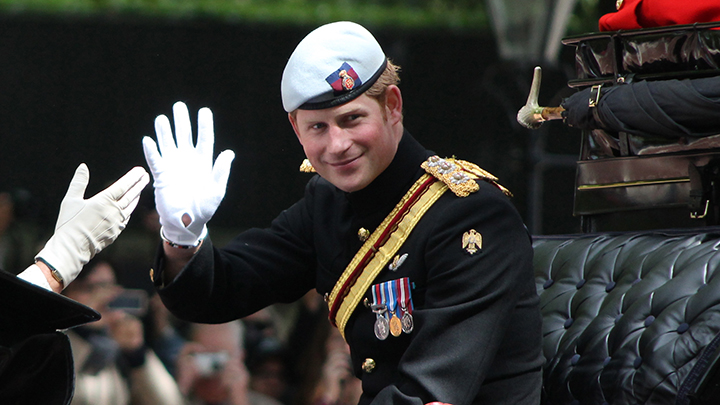 Having Prince Harry – debatably our favourite royal family member at the moment – in Australia was fantastic. We saw him spend time with Indigenous Australians, wrestle crocodiles, complete his military service and become an uncle. He seemed down to earth, fun, happy, laid back, relaxed and, much like his mother, he has a humanitarian soul. However Fairfax media today revealed the cost of his visit and to be very honest, it shocked us.
Australian tax payers spent over $115,000 on his visit.
This trip, which seems like a bargain by comparison, included $10,000 for accommodation at the Robertson, Swanbourne and Holsworthy Barracks and $4000 for fuel for patrons in the Northern Territory.
Ad. Article continues below.
Travel expenses came to $13,000 and rations were $1000. $1000 also went towards water and Gatorade for 'heat safety.'
The biggest expense, $75,940, was for 'AME', which stands for aero-medical evacuation services, which were on standby during Harry's visit, but never actually put to use.
Ad. Article continues below.
It's an expensive exercise for Australia, hosting a royal and after these figures have been released, it's definitely something that has monarchists and republicans divided.
But no matter how one looks at it, we are a country of the Commonwealth and perhaps it is our duty to do such a thing.
So tell us tonight, do you think it was too much? Do you think Australia (given our current economic position) need to be more frugal and miss out on royal visits? Or is it our duty and something that the Australian public (you!) would like to see more of?
Ad. Article continues below.
Share your thoughts in the comments below…
And while you're here, why not check out these great snaps of Prince Harry's time in AUS!
Ad. Article continues below.
Ad. Article continues below.