We are not a right wing party: Turnbull embraces his inner Leftie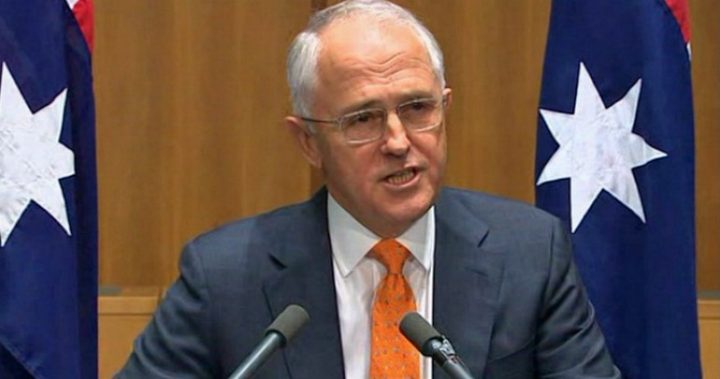 He may be on the other side of the world, but that hasn't stopped Malcolm Turnbull taking a swipe at his political rival and predecessor Tony Abbott.
The prime minister was speaking in London at the Policy Exchange think tank when he declared the Liberal Party is not conservative and must work to remain the "sensible centre", noting it was Abbott who first uttered those words.
He later added the Liberal Party "stands for freedom or it stands for nothing", reports News Corp.
"We took the name 'Liberal' because we were determined to be a progressive party, willing to make experiments, in no sense reactionary but believing in the individual, his right and his enterprise, and rejecting the socialist panacea," Turnbull said.
"The sensible centre was the place to be. It remains the place to be."
Ad. Article continues below.
The strongly worded speech comes after weeks of back and forth remarks between Turnbull and Abbott.
A number of Liberal backbenchers have reportedly called for Abbott to be appointed High Commissioner to London in order to get him out of the country and out of their hair, but there are doubts he would accept the position.
Abbott has been accused of running a take-down campaign against the PM after repeatedly criticising the government in front of media.
However, the former PM has remained mostly silent since Turnbull left the country to attend the G20 Summit in Hamburg.
Ad. Article continues below.
Turnbull flew to the UK yesterday where he had meetings with Theresa May and visited the site of the recent London terror attack that claimed the lives of two young Australian women.
He fought back tears as he heard stories from survivors and spoke about how Sara Zelenak and Kirsty Boden had tried to fight off their attackers.
Do you think Tony Abbott should take the job in London? Do you think Malcolm Turnbull will lead us to the next election?