Watch Tony Abbott vs Tony Abbott in this funny, clever video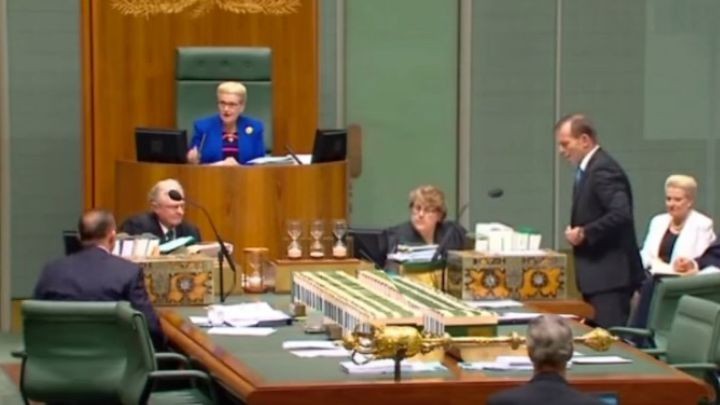 On the day of his second anniversary as Prime Minister, someone with a bit too much time on his hands has made the effort to create this mind-bending video in which Tony Abbott the opposition leader debates Tony Abbott the Prime Minister in parliament.
Further confusing things, Bronwyn Bishop appears in your line of sight both as the speaker and on the bench.
The creator of the short video is "unemployed film and TV graduate" Ace Alderman who has created this seamless video using the arguments the Prime Minister put to the government while in Opposition.
They say the best form of satire is using the subjects words against them – do you agree?
This clever video gave a us a giggle today, we particularly love the news ticker at the bottom of the screen, which adds to the conversation.
Ad. Article continues below.
Who do you think won the debate in the end – Tony or Tony?