Watch this ten-year-old boy defend freedom of speech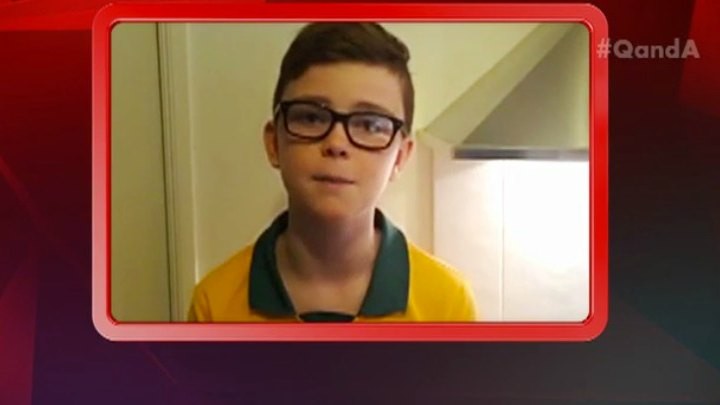 The communications minister may have been banned from last's night's Q&A but that doesn't mean the discussion on free speech and the role of the ABC didn't happen.
Instead, a 10-year-old stole the spotlight when he asked the panel about free speech and the Federal Government's stance on the ABC.
Ashton Platt directed his question to the panel, which included former Liberal leader John Hewson and war correspondent Michael Ware.
The plucky school-kid asked his question via video from his home in Highbury, South Australia.
"Recently in the school holidays I've been watching World War II films such as The Book Thief and Woman In Gold,"  Ashton said.
Ad. Article continues below.
"What I've learned from these films is that attacking freedom of speech becomes one way in which dictators try to control public debate and thoughts. I know I'm only 10, but Tony Abbott scares me when he attacks the ABC and tries to control what we see on it.
"Should we all be afraid of his attacks on Q&A and the ABC — both things I love?"
Watch the video below, which includes the panel members' answers and tell us – how would you have answered this young lad's question?
John Hewson & Michael Ware respond to a question of attacks on free speech in #QandA and ABC http://t.co/eLiStP5xu0

— ABC Q&A (@QandA) July 13, 2015
Ad. Article continues below.
How would you answer Ashton's question: should we all be afraid of the Prime Minister's attacks on Q&A and the ABC?