Watch this beautiful and clever 4th of July ad by Duracell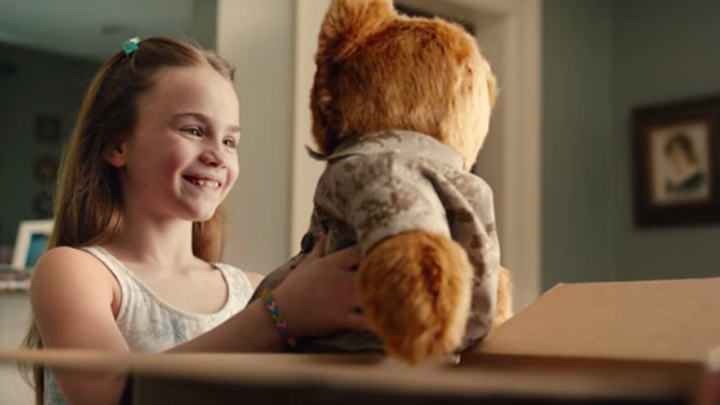 The 4th of July, a day for America to celebrate their independence, also happens to be a day for brands to showcase their brilliant advertisements. This year Duracell has created a very clever and beautiful commercial to honour those who fight to protect the free world. The ad, based on a true story, focuses on one military family coping with their difficulties of living apart from a deployed Dad. Many families in America and other military families can relate to this story.
But how can a battery represent this hardship? Enter Duracell's clever marketing team. The ad depicts a soldier's daughter connected with her dad through a special teddy bear. She gets comfort through hearing her dad's voice, repeating a messaged recorded in the teddy bear that says, "I love you, baby girl" every time she squeezes it. And if you haven't guessed it already, the teddy bear is powered by Duracell.
The heartwarming story shows how the bond between a father and daughter stays strong because of a teddy bear that keeps them together. It's so bittersweet to watch the girl find comfort in the stuffed animal. In just 90 seconds, a battery brand manages to touch our hearts.
To add to the magical story, Duracell will also make a $100,000 donation to the United Service Organisation's Comfort Crew for Kids, which is an organisation that provides support for children of U.S. soldiers.
Ad. Article continues below.
Take a look at the beautiful "The Teddy Bear" Duracell ad below. 
Tell us, what did you think? Do you think it's a beautiful campaign?