Watch Jacqui Lambie's message to "Liberal lapdog" Barnaby Joyce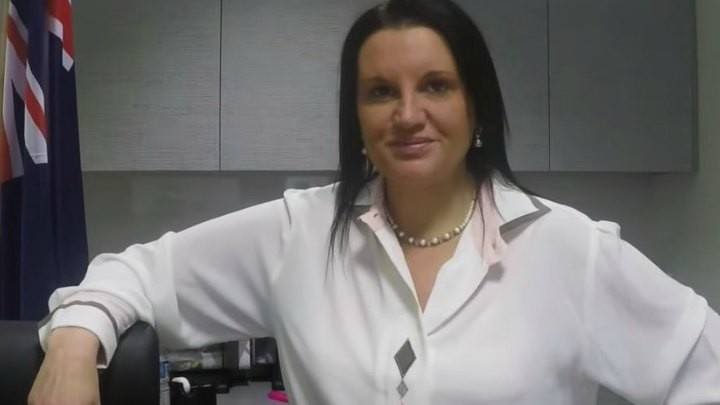 It's been a while since we've heard from Independent senator Jacqui Lambie but she's back and she's got something to say to Barnaby Joyce.
In a, let's face it, pretty rough video shot in her campaign office, Ms Lambie has ripped the agricultural minister to shreds over what she believes is his lack of action on the controversial Shenhua Watermark coal mine.
"Yes Barnaby, I agree with you: it is ridiculous that you would have a mine in the middle of Australia's best agricultural land. But what's even more ridiculous is that we've got a local member who's also [the] Minister for Agriculture, and has allowed this to happen on his watch," says the founder of the Jacqui Lambie Network, rather aggressively.
She calls for Mr Joyce to resign before accusing him of being a "Liberal lapdog".
"Where's the old Blue Heeler, Barnaby, who crossed the floor of Parliament 19 times?" she asks.
Ad. Article continues below.
"Our children and grandchildren won't be able to eat dirt, Barnaby, so it's time to stop licking the dirt off the Liberals' boots."
Them's fighting words.
But there's more: Ms Lambie finishes with a sucker-punch, telling Mr Joyce she will be appearing on Q&A next week and inviting him to join her.
Ad. Article continues below.
Tell us what you think of Ms Lambie's video. Do you think this was the best way for her to get her message across?