Was this the final option being exhausted?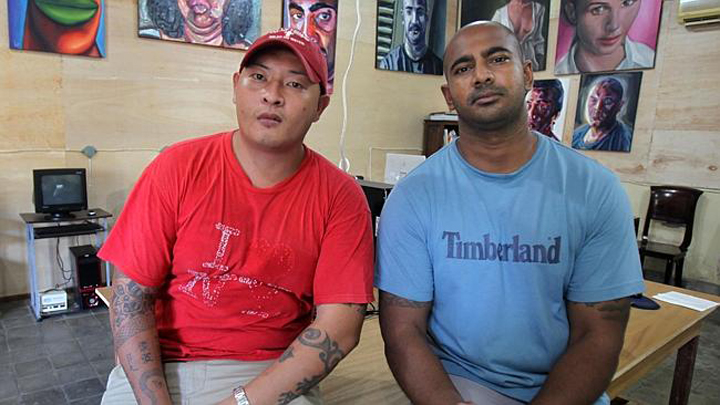 Over night it was revealed that Foreign Minister Julie Bishop made an eleventh hour plea for a prisoner swap – offering expatriation of three convicted Indonesian criminals currently jailed in Australia in exchange for the current death penalty to be changed to a life sentence for Bali Nine duo, Myuran Sukumaran and Andrew Chan. Australia has just about proven that we'll do anything for mercy. So do you think that this was our last option?
Ad. Article continues below.
The Foreign Minister, the Shadow Foreign Minister and numerous officials are still working incredibly hard, around the clock, to save the lives of the two Australian citizens facing the death penalty within the coming week. This morning, The Australian reported that Ms Bishop and her Indonesian counterpart had a phone call on Tuesday evening during which Ms Bishop suggested a prisoner swap.
The prisoners she was prepared to give back to Indonesia are three Indonesian drug runners who were convicted of trying to import more than 250kg of heroin into Australia in 2001. It has been understood that this deal was not accepted by Indonesia.
It has been 10 years since the duo were arrested in Indonesia. Both of these young men have undergone incredible transformations as humans and have shown that people can change and that the morals, ethics and principles they once lived by have changed dramatically.
Australian officials have fought so long and so hard for the lives of these two young men that deserve to be spared. We hope that this isn't the last option exhausted for saving them. We hope that somehow the power struggle of one country can be let go to save the lives of two young men.
Do you think there are other things that we should be trying to save Myuran Sukumaran and Andrew Chan? What options are left? What haven't we done yet? Share your thoughts in the comments below…