Was Palmer driving with an iPad in hand? Is that OK?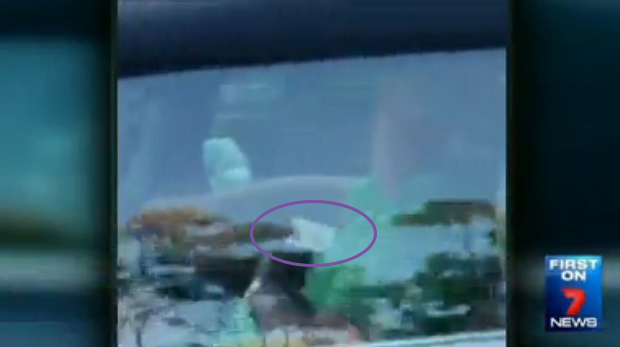 Was Clive Palmer using a phone or an iPad on the highway? That's the question much of the media is asking this morning as footage from a nearby driver has been released allegedly showing Mr Palmer holding a small electronic device on his chest as he drove on the M1 last night. And whilst Mr Palmer says it was not a phone, it was likely an iPad, and is that any better?
The Courier Mail reports that Billionaire and Queensland Federal MP Clive Palmer says he is doing nothing wrong in the video, saying it was his iPad in his hand…
But that leads us to the thought that either would be just as bad. As the government ads have so eagerly taught us, at 100km/hr a two second glance down can mean 30m goes by without eyes on the road. A terrifying thought.
The footage was taken by South East Queensland Local Jeff Hayes, who told Channel Seven News that he recorded mr Palmer driving along the M1.
"We got closer and we basically could see it was Clive Palmer in the front seat,"  Mr Hayes said in the news report.
Ad. Article continues below.
"We were stunned," Mr Hayes said. "We just couldn't believe it. He didn't look up once at the mirror".
Mr Palmer responded to the media reports on Sunday saying that the accusation was ridiculous. He pointed out that his luxury Rolls Royce has an inbuilt phone system and he does not need to hold a phone.
"It shows I am looking at my iPad," Mr Palmer said. "Big deal. Look how big it is. Look how big my thumb is," he said.
"You journos are a hopeless lot really".
"It is not worth commenting on shit like that," he said.
It is unknown whether police are investigating. But today we are looking for your feedback… Whether it be a phone or a tablet, do you think it is safe either way to be driving down the M1 with a device on your chest?