Warren Truss takes $21K flight; tells retirees to stop wasting money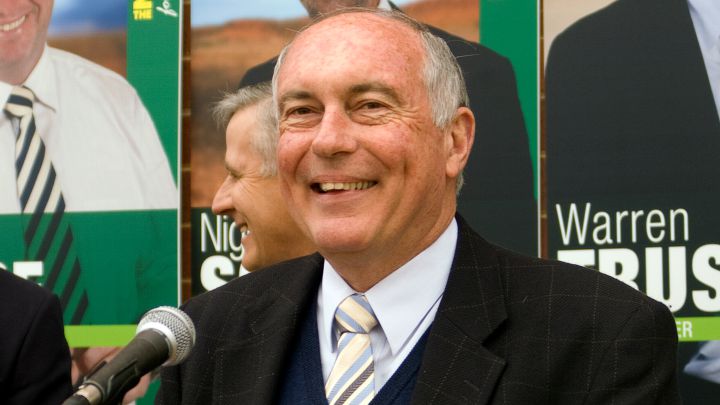 Bronwyn Bishop is not the only higher echelon politician who feels she is entitled to chartered flights. Warren Truss, Deputy Prime Minister hopped a flight from Canberra to Brisbane for a speaking gig that cost $21,570.
Ironically, the Minister for Infrastructure and Regional Development attended the Breakfast Club meeting to explain the virtues of the new Budget and discuss how the government was tightening its belt.
"The Budget takes steps to ensure the government is living within its means, and to rein in the age of entitlement," Mr Truss said, according to an online transcript of the speech made at the even in 2014.
Mr Truss also managed to offend retirees by saying they were frittering their money away on cruises and caravans.
The Deputy Prime Minister's expenses were released by the Department of Finance late last month and show that the $21,000 flight took place during Budget week.
Ad. Article continues below.
A business class ticket between Canberra and Brisbane costs $809 each way but, despite the fact there are numerous flights between Brisbane and Canberra on weekdays, a charter flight was deemed necessary.
A spokeswoman for Mr Truss said the flight was chartered as there were "no suitable commercial flights available to meet Mr Truss's ministerial duties on May 13 and 14, 2014".
"On May 13, Mr Truss was required to be present in Parliament for the handing down of the Federal Budget. Mr Truss had official commitments in Canberra until approximately 9pm that evening and was then required to travel to Brisbane to meet another Budget-related commitment early the following morning (May 14)," the spokeswoman said, as reported by the Gympie Times.
"Parliament was sitting on May 14 and Mr Truss was required back in Canberra by midday to fulfil ministerial duties. Commercial flights were unavailable, and Mr Truss legitimately utilised his charter budget to meet his Parliamentary obligations".
Does this sound like fair spending to you by Australia's longest-serving politician? Share your thoughts below.