Parents and grandparents warned over killer laundry detergent game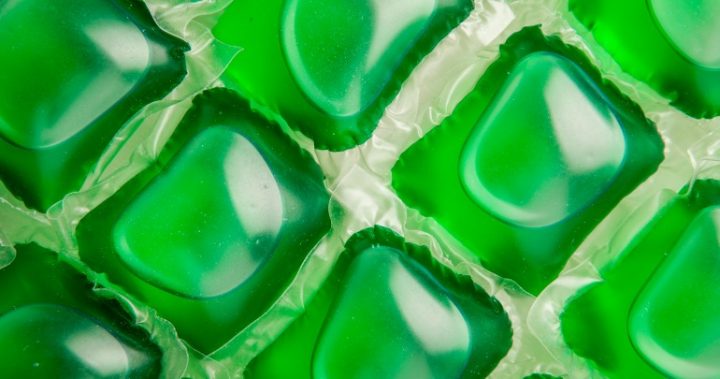 Parents and grandparents have been told to keep a closer eye on young children in their family because of a viral, and dangerous, social media challenge sweeping the internet.
The 'Tide pod challenge' has become incredibly popular on sites, such as Youtube, in recent months and sees young teens and kids biting into a Tide laundry detergent pod and swallowing its poisonous contents. As stupid as it sounds, videos of the dare have racked up thousands of views, with each one encouraging other kids to try it, too.
The detergent pods are brightly coloured and are sometimes mistaken for lollies or candy by children. However, now kids are now actively seeking them out for a chance to be part of the game.
P&G, which manufactures Tide laundry detergent pods, issued a statement on Tuesday, saying the game could have "possible life altering consequences" and that kids needed to be warned of the dangers.
"The possible life altering consequences of this act, seeking internet fame, can derail young people's hopes and dreams and ultimately their health," P&G CEO David Taylor wrote. "Ensuring the safety of the people who use our products is fundamental to everything we do at P&G. However, even the most stringent standards and protocols, labels and warnings can't prevent intentional abuse fuelled by poor judgment and the desire for popularity."
Ad. Article continues below.
One girl in the US was reportedly hospitalised last week after eating a pod, while there has been a jump in the number of teens treated for poison in the US.
Health officials have warned that ingesting laundry detergent can cause seizures, pulmonary edema, respiratory arrest, coma and even death.
Taylor said P&G is working to remove "videos that glorify this harmful behaviour" from social media in the hopes of stopping the viral nature of the game.
"Let's all take a moment to talk with the young people in our lives and let them know that their life and health matter more than clicks, views and likes," he continued. "Please help them understand that this is no laughing matter."
It's not the first time the brightly coloured detergent pods have faced scrutiny. Health officials have previously issued concerns over the design, saying many young children mistake them for food.
Ad. Article continues below.
In 2016, the National Poisons Information Service said there was a "deeply alarming" trend towards children ingesting the detergent and estimated at least one child every day bites into the capsules and swallows the detergent causing them to be rushed to hospital.
Izzi Seccombe, of the Local Government Association, advised parents and grandparents to take extra safety measures.
"If they bite into the capsule it will cause a cocktail of harmful chemicals to dissolve in their mouth and be ingested, causing serious harm," she explained. "Keeping these tablets in a place where children can't access them, either locked away or in a cupboard they can't reach, would significantly reduce the chances of a young child getting hold of them."
Have you heard of the Tide pod challenge? Do you ever buy laundry detergent like this? Do you lock away harmful chemicals when the grandkids come over?