Warning issued over pensioner Centrelink scam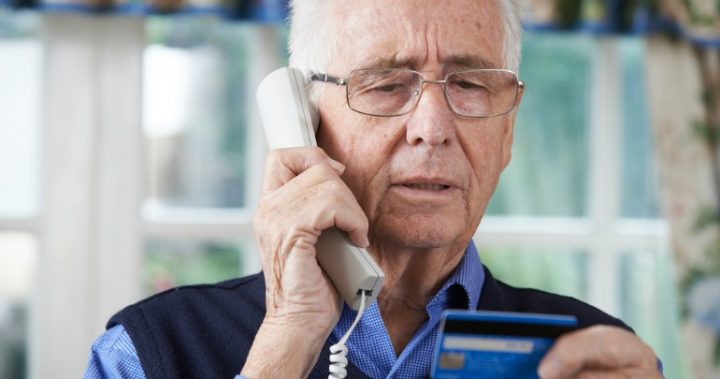 Scammers have caused so much damage with a Centrelink rort, the ACCC has been forced to issue a warning to all pensioners to be mindful of dodgy phone calls regarding their welfare payment.
In a statement released by the commission, they said they have received more than 2,200 reports about the scam since January, which has cost victims over $27,000.
The scam has been around for a while, but has ramped up this year and tricked thousands of people out of their hard-earned money. In 2015, the scammers netted around $3,500 from victims – a stark contrast to the whopping sum they took home this year.
So why are so many people falling for the trick?
The ACCC says scammers are using scarier and more threatening tactics, which even the most discerning pensioners are falling for.
Ad. Article continues below.
"If you receive a phone call out of the blue from someone claiming to be from the Department of Human Services or Centrelink claiming that you are eligible for an increase in your pension or benefit – hang up," ACCC Deputy Chair Delia Rickard said.
"The scammer will claim that you've been sent a letter about an increase in your benefits and not responded to it. They will then claim that your file has been sent to Canberra and that you can either go to Canberra to fill out the required form or you can pay a fee and have the forms sent to you."
Ms Rickard said the scammer will usually ask you to wire them money and threaten to cancel your pension if you don't come through.
"The scammer's main objective is to get your money and they usually ask for payment via wire money transfer or iTunes cards. To push you into paying this money, the scammer might threaten that you will not receive any further benefits until the situation is resolved," Ms Rickard said.
"The Department of Human Services will never ask you to deposit money in order to receive a payment. If in doubt, don't use any contact details provided by the caller. Look up the government department or organisation yourself in the phone book or online, and phone or email them."
Ad. Article continues below.
The ACCC has released this advice and is asking all pensioners to share the information to warn others.
Protect yourself
"If you receive a phone call out of the blue from someone claiming to be from Centrelink and offering an increase in benefits, hang up.
If you have any doubts about the identity of any caller who claims to represent a government department, contact the department directly using independently sources details.
Never give your personal or financial details over the phone unless you made the call and the phone number came from a trusted source.
Any requests to send money via a gift card (such as iTunes) should be treated as highly suspicious as they are not considered a legitimate source of payment.
Never send any money via wire transfer or any other means to anyone you do not know or trust."
Have you ever been targeted by scammers? Have you ever fallen for a scam?