Warnie's latest attempt to bowl over the ladies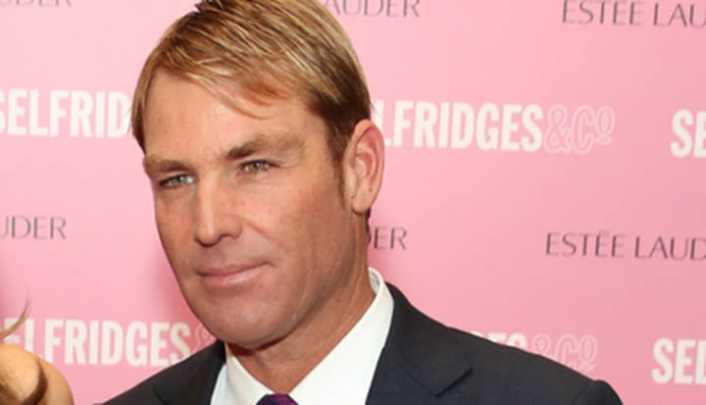 Just when you thought it was safe to try online dating, Shane Warne's back and his apparent Tinder profile is sure to give you a giggle.
'Horny Warnie', as he's been nicknamed, is looking for love.
The cricketer is no stranger to having his love and sex lives in the media – from his divorce with Simone Callahan to his engagement with actress Liz Hurley and that infamous late-night fling with socialite Brynne Edelsten.
But this time it's his profile picture on mobile dating app Tinder that's got everyone talking.
In a desperate bid to get noticed, Warnie has taken a shirtless photo on his bed and posted it on his profile.
Ad. Article continues below.
And by the looks of it he's got a mirror on the roof above his bed!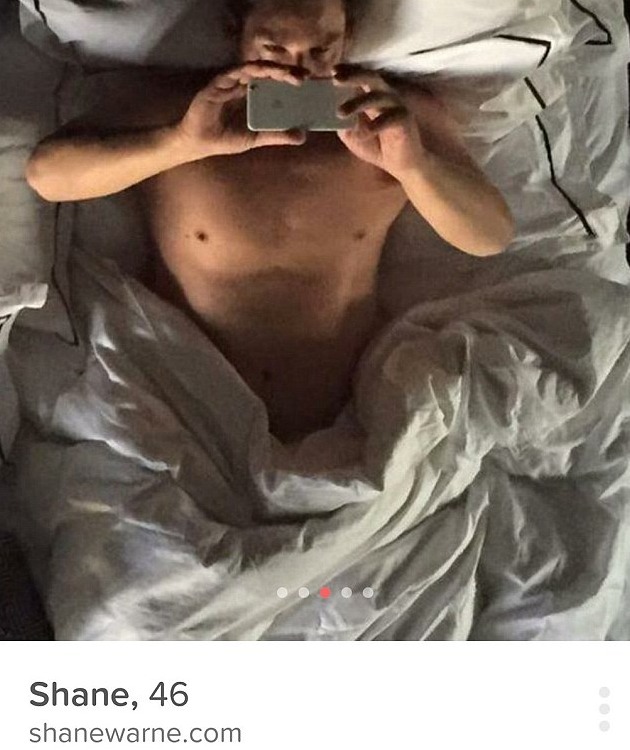 On the profile the 46-year-old wrote "I've decided to give this a try, ex-sportsman and now a poker player and commentator,"
Ad. Article continues below.
He also included a link to his website.
"Travel lots and up for some fun, are you?" he added.
So is it actually really Warnie?
Apparently so.
He once admitted in an interview with Kyle Sandilands that he uses Tinder.
Ad. Article continues below.
You might be thinking, are women actually buying that its him?
Not all of them it seems.
Warnie has revealed that women do not believe it is actually him on the app.
But one woman who did, told Women's Day in an interview that he was one of the best lovers she had encountered.
The single mum from Adelaide said Warnie was "definitely in charge".
"He asked me to keep [my high heels] on while he spanked me," she said.
What do you think of Shane Warne's  online dating profile?