Waleed Aly's 'bogan' comments cause a stir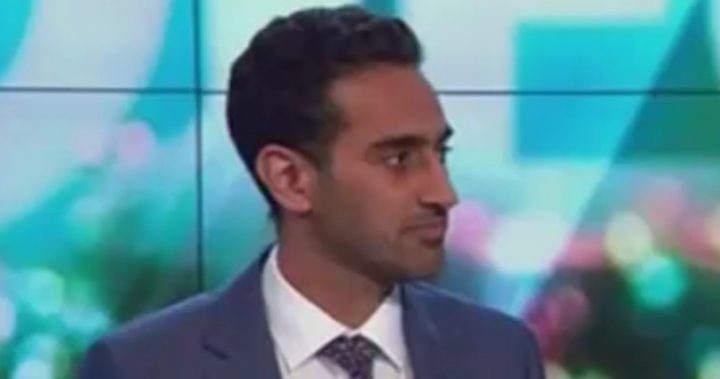 If you watch The Project or simply follow the commentary about it on social media, then you'll know Waleed Aly can often find himself in trouble over some of the things he has to say.
But this time he's not in hot water over comments about religion or politics.
It's his comments about bogans that really have fired up some people on social media.
If you missed The Project last night, the panel were discussing a job ad on GumTree that specified "no bogans" should apply.
Co-host Carrie Bickmore asked "Do you know yourself if you're a bogan?"
Ad. Article continues below.
Guest panellist Gretel Killeen said there was a town in New South Wales that had a 'bogan' statue.
"If you're not sure, you stand next to their statue (and compare yourself)," she said.
It was all fun and games with the audience and panel laughing until Aly tried to make a joke.
"The other thing — if you are not taking bogans, where will you get good admin people?" he said to an "Oohh" from the audience.
Later in the program Bickmore gave him a chance to clear the air.
Ad. Article continues below.
"Should I clarify? In my head I was making the opposite point to what came out, the idea that admin people are bogans is ridiculous, but it came out the wrong way around," Aly said.
While Aly made out he was only joking, it appears his joke doesn't have too many people laughing.
Social media has been abuzz with people, particularly admin workers, who have taken great offence to his comments.
What do you think about what Waleed Aly said? Just a harmless joke? Or did you find it offensive?