Waleed Aly sets the record straight on children with autism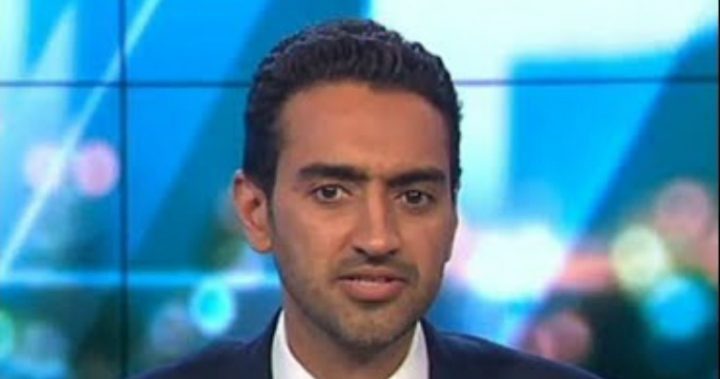 In a rare display, Waleed Aly has opened up about an issue that is very personal to him and wife Susan Carland; raising a child with autism.
His words come in response to recent controversial comments made by Pauline Hanson in parliament announcing her party's support for the government Education Reform Bill, where Hanson called for children with "disabilities and autism" to be given a "special classroom" because, she said, teachers were currently spending disproportionate amounts of time on children teaching these children, at the expense of "other kids who want to learn".
Read more: Aussie kids are pathetic and badly behaved: Pauline Hanson
In an interview on Hit Network's Carrie & Tommy radio show, Aly told hosts Carrie Bickmore and Tommy Little about what Hanson doesn't understand about children who have autism. 
Aly and Carland's nine-year-old son Zayd was diagnosed with autism in 2011, and Aly said that as he is "high functioning", it's difficult to tell the difference between him and children his age who don't have the condition. 
Ad. Article continues below.
"It's easy to handle once you know what you're dealing with," he said of learning of his son's diagnosis. 
"I actually thought, 'Oh great, the world makes sense now'. And now we know exactly what to do, we can handle this. And he's thriving, he's coping really well," he said.
"But I can imagine for other parents it wouldn't be like that at all. Because when you have a diagnosis, what that triggers in a lot of people's minds is this is lifelong and I suppose it kind of is."
"One of the problems with autism — and one of the problems with what Pauline Hanson said about it yesterday — it's not that it's never true that it can be really difficult for teachers. But it's that the experience of autism is so diverse that you can't possibly categorise it in this way," Aly said of Hanson's comments.
Read more: Pauline Hanson voters are cruel and hateful, disability groups say
The One Nation leader's comments have caused hurt and outrage across the country, with parents, carers, teachers, and disability advocates speaking out about the importance of inclusion of children with disabilities in mainstream classrooms, and the benefits of inclusion on both children with disabilities and their classmates. 
Did you know that Waleed's son has autism?