Waleed Aly left speechless by 'The Project' guest's ultimate comeback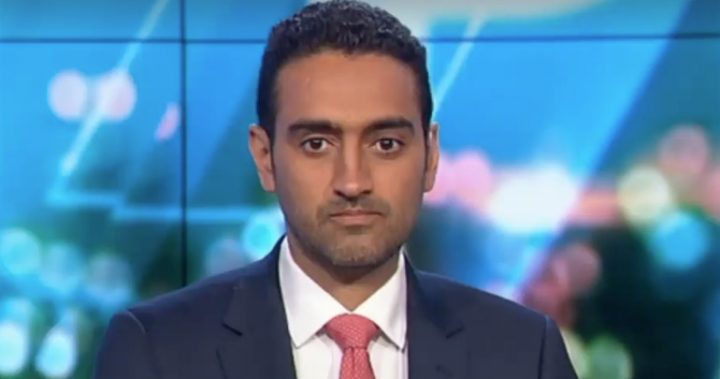 Host of The Project Waleed Aly isn't one to shy away from controversy, but a seemingly innocent interview about hospitals on Monday night's episode of the hit news show didn't end the way Aly expected.
The program, which discusses a variety of topical news items on each episode, saw the panel chatting to Stephen Duckett, a health services manager and Graham Institute's Program Director.
The purpose of the interview was to discuss the findings of a new report that suggested certain hospitals within Australia are safer than others. Duckett was on the show to give his opinion on whether safety data should or shouldn't be made available to the public.
While everyone got passionate about the topic, co-host Peter Helliar tried to lighten the mood by cracking a joke at Aly's expense as the interview was coming to a close. "Doctor! Waleed has just been in hospital. I'm not sure what for, I think it was cosmetic," he joked. "He still looks a bit dodgy to me. Should I keep my distance?"
Duckett burst into laughter, before shutting down Aly out of nowhere. "Well, some might say you should always keep your distance from Waleed."
Ad. Article continues below.
While Peter found the comeback hilarious, some audience members could be heard gasping as Aly looked shocked by the comments. Co-host Carrie Bickmore added: "That's a medical diagnosis right there," before Aly had his final say on the matter.
"Steve, Steve, Steve," he said. "What did I ever do to you?" Duckett didn't actually respond, instead opting to laugh as Bickmore finished up the interview.
Jokes aside, the topic is one that many people in Australia will have an opinion on. The show explained that a new study from the Grattan Institute suggested that one in nine hospital patients at hospitals in Australia suffer unnecessary complications. The number is expected to be even higher if someone is required to stay overnight, with 25 per cent of all patients facing infections, drug overdoses and lack of nutrition.
The controversy surrounding the topic comes down to the fact that some hospitals are in fact safer than others, but the information isn't available to the public. The panel questioned Duckett, who is an author behind the Grattan Institute paper, why the government couldn't just release the information to the public. He suggested that they should, given that the data is currently available. Grattan hasn't been able to name hospitals at this stage.
Ad. Article continues below.
What did you think of the interview? Are you a fan of Waleed, or was Duckett's comment out of line?
---
With Facebook removing news sites from your feeds we ask that you sign up for Starts at 60's emailers here. And to keep us on your wall, join some of our new Facebook groups and clubs:

News Junkies Club – Australia
News Junkies Club – USA 

See news on the change and links to all our other clubs and groups here.