Vladimir Putin asks officials to return home, sparks worries of "big war"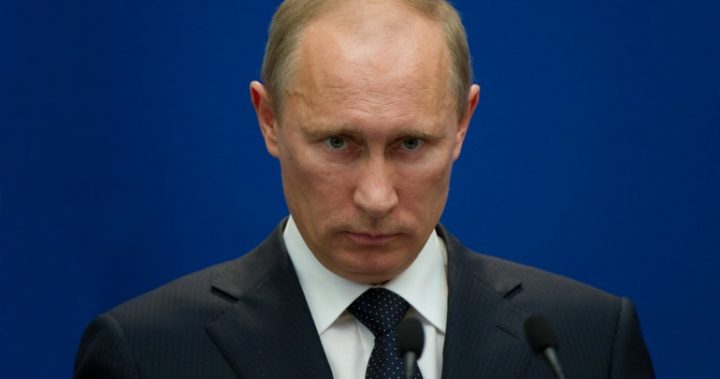 Image courtesy: Frederic Legrand – COMEO / Shutterstock.com
In the midst of growing tensions with countries in the West, Russian president Vladimir Putin has left many worried as he has reportedly told officials to "urgently" fly relatives living abroad back to Russia. The call extended to elderly relatives overseas and children, even if they are in the middle of the school year.
The Daily Star reports local media as saying Putin wants Russian officials and politicians to return to the "Fatherland" now.
The newspaper says the edict applies to "administration staff, regional administrators, politicians of all levels and employees of public corporations" and that "anyone who fails to act will put their chances of promotion at risk."
Russian political analyst Stanislav Belkovsky told the Star: "This is all part of the package of measures to prepare elites to some 'big war'."
Earlier this month, Putin ordered more than 40 million people, or about a third of the country, to take part in a civil defence exercise that involved steps to take in case of a nuclear war.
Ad. Article continues below.
While countries like France have had a falling out with Russia over the bombing of Aleppo, there have been accusations from the US government that Russia has had a vested interest in trying to influence the outcome of the US presidential elections in favour of Donald Trump, which Putin has denied.
He said nothing in the hacking scandal is in Russia's interests and accused all sides in the US presidential campaign of misusing rhetoric about Russia for their own purposes.
"This has nothing to do with Russia's interests," Putin told a business forum, saying his government would work with whoever won the US election, "if, of course, the new US leader wishes to work with our country".
At the same time, another Vladimir from Russia – Vladimir Zhirinovsky, a veteran lawmaker – has issued a statement that is in complete opposition. He said that Trump is the only person able to de-escalate dangerous tensions between Moscow and Washington.
Many Russians regard Zhirinovsky as a clownish figure who makes outspoken statements to grab attention.
Ad. Article continues below.
"Americans voting for a president on November 8 must realise that they are voting for peace on Planet Earth if they vote for Trump. But if they vote for Hillary it's war. It will be a short movie. There will be Hiroshimas and Nagasakis everywhere."
Zhirinovsky likes to shock liberal public opinion and he has frequently heaped scorn on the West, which he and Russian nationalists regard as decadent, hypocritical and corrupted by political correctness.
Zhirinovsky described Hillary Clinton as "an evil mother-in law" and said her record as secretary of state under Obama in 2009-2013 showed she was unfit to lead her country.
Do you think the world needs to be concerned by the growing tensions between Russia and the West? Are you worried this is a sign of a "big war"?