Viral photo of 101 year age-gap inspires others to share their memories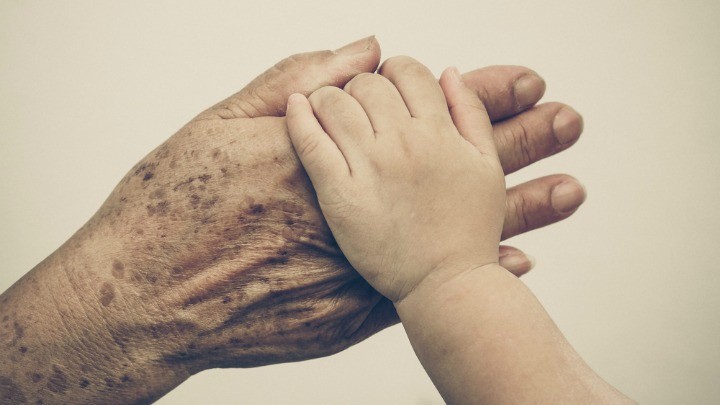 An image of a woman holding her tiny great-granddaughter has attracted millions of likes and inspired hundreds of people around the world to share their own multi-generational family photos.
Rosa Canfield was born in 1913 and, 101 years later, her great-granddaughter Kaylee came into the world. The moment they met, caught on camera by Kaylee's mum, was posted onto a Facebook page and instantly struck a chord with people the world over.
Ad. Article continues below.
Patrick Quinn, who manages the Life of Dads page, says he was shocked by the number of responses he received.
"[Readers] thought of all of the things this woman has seen and lived through in her lifetime and imagined how her experiences will shape the life of the baby just starting her own journey," Quinn told The Huffington Post.
Facebook users started sharing their own images, which included grandparents, great-grandparents and even great-great-grandparents. You can see their heartwarming responses here.
Share your memories of your own multigenerational family here.