Video of avalanche hitting Everest Basecamp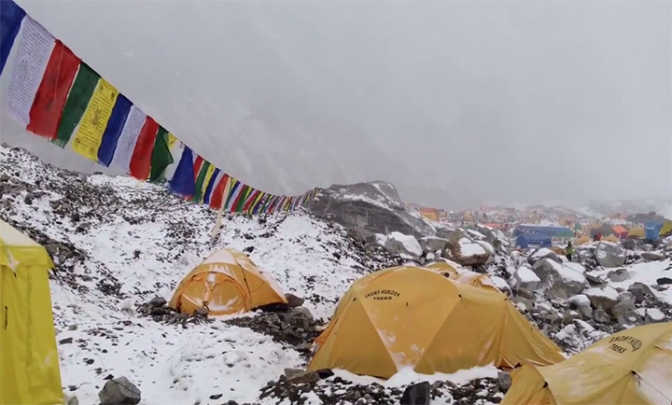 This video of the Basecamp at Mt Everest has been viewed more than 5 million times today, and shows just how terrifying it was for climbers on the mountain and beneath as the 7.9 richter earthquake tore through Nepal and an avalanche rolled down the mountain.  We now know that this avalanche has killed more than 18 people, and the earthquake more than 2500.
Ad. Article continues below.
Jost kobusch posted the video on Youtube, commenting that "The ground was shaking from the earthquake and as soon as we saw people running we were running ourselves to save our lives."
Warning: this video includes some strong language.