Victoria Police warned over charging George Pell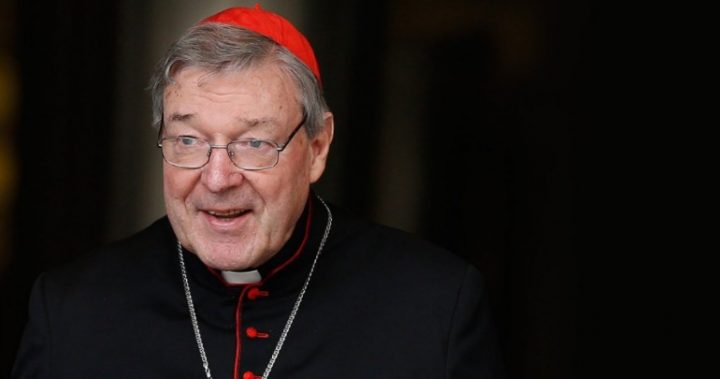 Victoria Police has been warned against charging Cardinal George Pell over allegations of child sexual abuse in the face of intense public pressure on the issue.
President of the Rule of Law Institute of Australia, Robyn Speed, told The Australian that bringing charges against Pell before obtaining solid evidence would only lead to a show trial that would appease "the mob" but do nothing to help alleged victims.
Intense public interest in the case has lead to fears a jury could be prejudiced against Pell if the case ever goes to trial.
As Australia's most senior Catholic figure, Pell drew intense public scrutiny over his handling of the Royal Commission into child sexual abuse last year.
He refused to return to Australia from Rome to give evidence at the hearing, claiming he was too sick to fly.
Ad. Article continues below.
Just weeks later he was pictured out and about in the Italian capitol enjoying a steak and chips and drinking beer.
Earlier this year, a book by ABC journalist Louise Milligan alleged Pell sexually abused two choirboys at St Patrick's Cathedral in Melbourne in the late 1990s.
The alleged abuses were said to have taken place when Pell was both a priest and Archbishop of Melbourne.
Victoria Police has been careful not to comment on the ongoing investigation into Pell, but revealed three officers flew to Rome last year to interview him on the matter.
A number of law-makers have raised concerns over the media attention on the case.
Retired High Court judge Ian Callinan QC told The Australian he was "always concerned about the impact of pre-trial publicity to contaminate a trial" and that "pre-trial by media is a serious problem".
Have you followed this case?