Very important strangers meet face-to-face, thanks to Facebook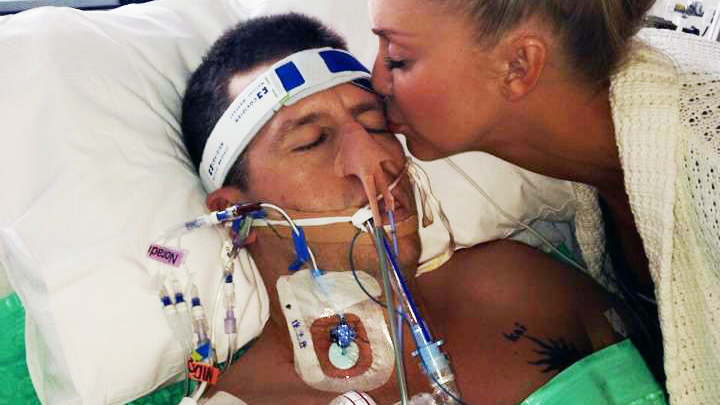 The power of social media has proved to be a beautiful tool for this Victorian man – Sean Purcell used Facebook to track down the strangers who saved his life and it worked!
Did you think that Facebook could be used for this? Are you surprised he found them?
Facebook was conceived as a tool to connect students and now it's connecting strangers and in this case, very important strangers. With over 1 billion monthly users world wide but just 12 million monthly Australian users, how did Sean find his stranger heroes?
It all started nine months ago when Sean collapsed and went into cardiac arrest on a morning run. He was kept alive for 20 minutes by a group of strangers until paramedics arrived. Sean was then airlifted to hospital, placed in a coma for five days and his family was told that if he woke up, Sean would suffer severe brain damage. Thanks to the people on the beach that day, Sean's story is nothing short of a miracle. He has made a full recovery with 100 per cent brain function.
He posted a photo of himself lying in the hospital bed just a few days ago explaining what had happened and asked for people's help to find his heroes.
Ad. Article continues below.
"To the people on the beach that morning: you saved my life, and I wake every single day and thank God that you were there for me. I have not met any of you and I want to. I understand your reluctance to step forward, but I would like to thank you face to face," he wrote.
Remarkably, the photo was shared over 155,000 times! Sean had no idea that the photo and his story would go viral. He appeared on The Project last night and was reunited with his stranger heroes. It was a very emotion and beautiful reunion – thanks to Facebook.
Watch the five minute Rescue Reunion video on The Project.
Featured photo is from Sean Purcell's Facebook.
Tell us, did you share this image? Did you help Sean find his heroes?