Vehicle owners warned changes to laws could see their rego cancelled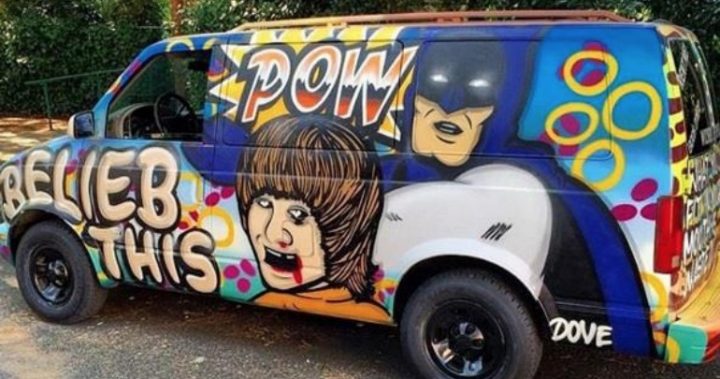 Camper vans are a common sight on Australian roads but there are a few who shouldn't be on the road.
It has nothing to do with the condition of the motor, but instead the offensive slogan painted all over it.
Soon in Queensland commercial operators who refuse to remove offensive slogans from their vehicles will have their registrations cancelled.
Qld Main Roads and Road Safety Minister Mark Bailey said legislative changes passed with bipartisan support by the Parliament, showed the government had listened and acted on long-standing community concerns about inappropriate advertising on vehicles.  
"With this legislation, vehicles registered in Queensland displaying sexist, obscene or otherwise offensive advertising may face having their registration cancelled," Mr Bailey said.
Ad. Article continues below.
"These plans were announced in July last year and were supported by RACQ, Advertising Standards Bureau and the peak advertising industry body, the Australian Association of National Advertisers.
"This strikes the right balance between firm and fair – if the Advertising Standards Board (the Board) determines that an ad on a Queensland registered vehicle needs to be removed or modified, the registration holder will have a chance to make those changes.
"If those changes aren't made, the registration of the offending vehicle will be cancelled, simple as that.
Ad. Article continues below.
"Rather than ignore Board determinations, as has sometimes been the case in the past, registered operators now have a good reason to make the required changes and fall in line with community expectations."
The Transport Operations (Road Use Management) (Offensive Advertising) Amendment Bill 2016 came about after extensive co-operation between the Department of Justice and the Attorney-General, the Department of Transport and Main Roads, and the ASB.
The new laws are expected to be in force by March 31.
What do you think of the law change? Do you think the sayings are OK?