US press secretary Sean Spicer could land reality TV gig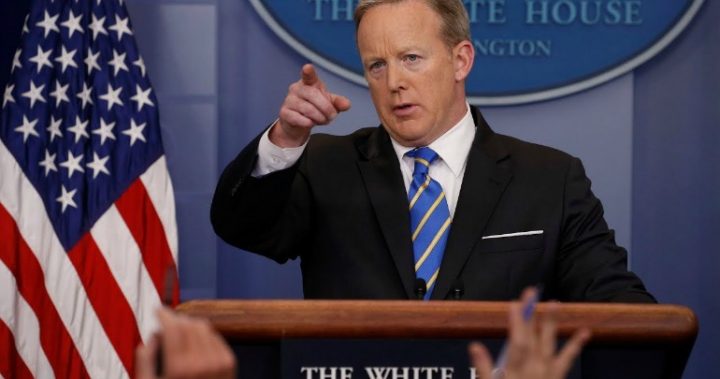 When White House press secretary Sean Spicer resigned earlier this week, many people couldn't work out whether to be relieved that he was disappearing or disappointed that his attempts to explain were going to be cut short.
While Spicer only lasted six months as a White House staff member, he may not vanish from TV screens for good.
Read more: White House shake up as Trump press secretary Sean Spicer quits 
According to a Politico article, more than one source has come forward with information that the US version of Dancing with the Stars is interested in having Spicer join their ranks as a contestant.
The show sees celebrities paired with professional dancers to compete against one another in a series of ballroom battles.
Ad. Article continues below.
Dancing with the Stars lasted for 15 seasons in Australia, ending in 2016. The US version has been going strong for 24 seasons, with a recent announcement revealing that the series has been renewed for seasons 25 and 26.
Since scores for the reality dancing show depend partially on judges' points and partially on audience votes, there's no telling how Sean Spicer would fare.
If he were the world's best dancer, would the public love to watch him shine or would they throw him out in the first round of eliminations?
Read more: Sean Spicer sparks outrage with Hitler comment 
Neither Spicer nor ABC (the US television network that airs the show) have commented on Spicer's possible involvement in a future season, but that doesn't mean it's out of the question.
While audiences wait with baited breath, Spicer may have to take to hiding in bushes again to avoid public scrutiny.  
Would you watch Dancing with the Stars if Sean Spicer made the cast?