BREAKING: Unexpected twist in Aussie mum Bali murder case emerges after crime scene reenactment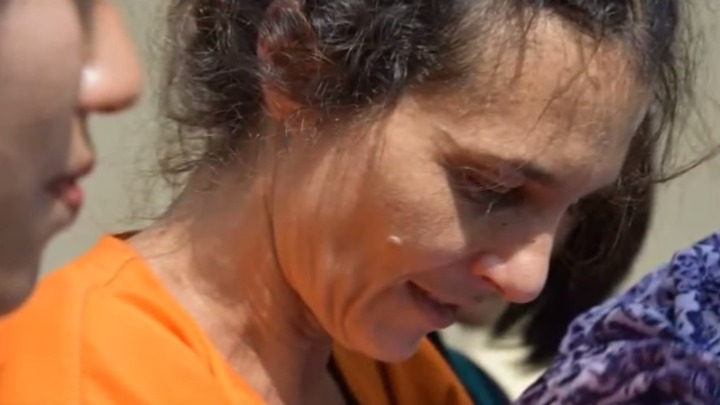 Australian mother-of-two, Sara Connor who has been in police custody since Bali police officer Wayan Sudarsa was found dead seems to be in hot water after more details emerge following her crime scene enactment.
First, 45-year-old Sara Connor from Byron Bay and David Taylor, 34, were named suspects under charges including murder and assault causing death. Then, Ms Connor was spotted with what appeared to be a bite mark to her thigh sparking questions from the public if a sexual assault was involved.
Mr Taylor then told police that murdered cop Mr Sudarsa had held Ms Connor down in the sand causing Ms Connor to scream.
That was followed by Ms Connor's claims that she did not murder Mr Sudarsa but instead was the one who tried to protect him.
Now, claims have emerged the Bali policeman could have been spying on the couple as they were kissing on the Kuta beach where he was found dead.
Ad. Article continues below.
However, a lot of tourists have come to Pak Wayan's defence saying that he always looked out for the well-being of tourists, especially females, making sure they did not put themselves in any unnecessary danger.
Both Ms Connor and Mr Taylor were forced to reenact 'scenes' from the night after police found vast differences in each of their stories during the first re-enactment.
One of the main differences in their story is that Connor's lawyer claims she played no part in the murder and she was trying to separate Mr Taylor and Mr Sudarsa who were fighting following an argument over her lost handbag.
During the re-enactment Connor was seen straddling the officer and appeared to pretend to strike him with a walkie talkie before the policeman mimed biting her on the thigh as she knelt next to him.
Ms Connor denies striking the officer with a walkie talkie and her lawyer claims she was told to re-enact 'scenes' she says never happened.
Police chief Purnomo said "Sara was definitely involved in the assault. Sara hit the victim with a walkie talkie".
Taylor's lawyer Yan Erick P Sihombing said Ms Connor told his client that she had hit the police officer.""In David's testimony David said that Sara told him after they got to the hotel that she was bitten and she was punching this guy (police)," Mr Sihombing said, according to the Daily Telegraph.
Ad. Article continues below.
Another inconsistent detail is related to whether the couple saw anyone else on the night of the alleged murder.
Mr Sihombing said while Mr Taylor didn't see anybody on the street but Ms Connor said she saw somebody.
Ms Connor had originally told police Mr Sudarsa was a "bad cop" who had pinned her down in the sand with his body weight on August 17.
But she later changed her story to say she had been trying to separate Mr Sudarsa and Mr Taylor after a fight broke out between the pair.
The re-enactment was the first time Mr Taylor and Ms Connor have seen each other since their arrest almost two weeks ago.
Ms Connor was recently visited by her ex-husband, Anthony 'Twig' Connor who insisted his ex-wife was innocent. He also brought with him a video from their 11-year-old and nine-year-old sons, The boys pleaded with their mother to return home, telling her "we love you."
Mr Connor said, "They sent a little video to me to give to Sara and every time I see it, it breaks my heart you know. They are just saying, "Mum, we love you, come home soon",
"It is tough for us. The boys don't know when Mum's coming home."
Mr Connor, who called his ex-wife a "good soul", said he would love his former partner "forever" and wants to help her.
"We are still connected even though we are not together, we are still connected. The children have got a big part of that. But we are still friends, we are still good friends and that's why I am here," he said.
Ms Connor and her lover have not been formally charged under Indonesian law as police have 120 days to build their case.
What do you think of this latest development?