Unconventional Anglican church wishes Muslims a happy Ramadan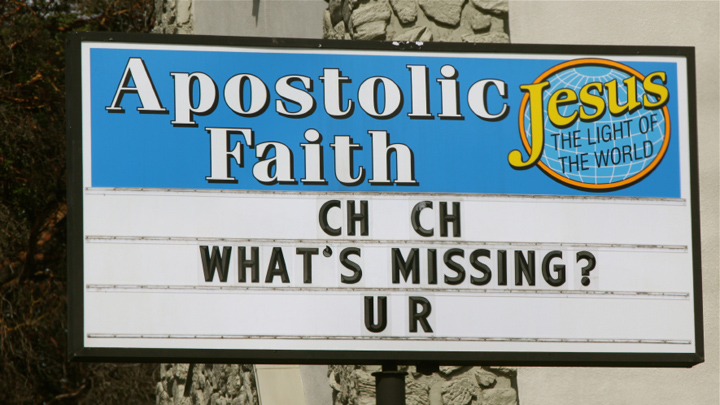 At a time where the world and our country seems to be feeling apprehensive and some are treating Muslims with contempt, it is nice to know that there are many others who want to acknowledge them and make Muslims feel a part of our multicultural society.
One church in Gosford, NSW, has been using their noticeboard on the footpath to offer peace and show forward-thinking.
The church's commitment to supporting humans rights issues can be attributed to Father Rod Bower, a proudly liberal Anglican who is known for speaking his mind.
Yesterday, Father Bower used the church's sign board to wish local Muslims a "Holy Ramadan" – the month-long Islamic holiday that began on June 17.
Many in the community were taken aback or confused by the Anglican church's message, but many have been more than supportive of their open minded, accepting views.
Thanks to its great sign writing, the Church has scored fans and followers from all over, and of all religions.
Gosford Anglican Church has also taken a stand on contentious topics including marriage equality, asylum seekers and women's rights.
"This Kingdom of God manifests itself in compassion and justice and true humility and there are lots of things going on in our society at the moment that aren't about those things, like the way we treat gay people by not allowing them to be married, the way we treat our planet and the way we treat asylum seekers.
"These are the things Christians should be seeking – justice and compassion. We contribute to that", said Father Bower.
See the sign for yourself and tell us, do you support this Church? 
Ad. Article continues below.
Source: Imgur
Editor's note: We will not tolerate hateful comments that offend or bully other members of our community. We facilitate discussion and not personal attacks against anyone in our community, based on their religion otherwise. Please be kind to one another.