TV presenter Ernie Sigley's shock diagnosis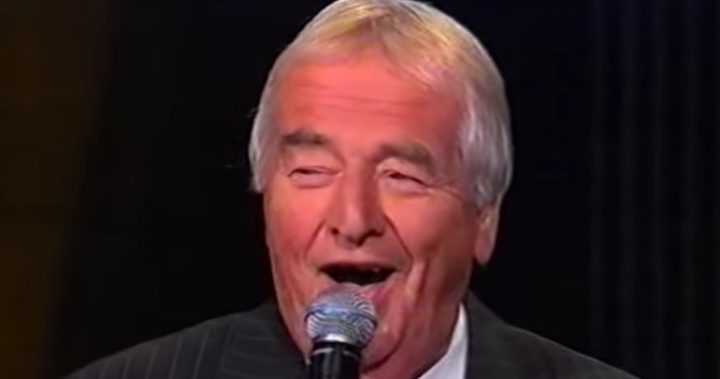 You might remember Ernie Sigley from The Ernie Sigley Show on Channel 9 in the '70s?
Well, sadly, the 78-year-old has been diagnosed with Alzheimer's.
The TV and radio legend was absent from the AFL Grand Final on Saturday, shocking fans as he was reportedly one of the Bulldog's biggest supporters.
Ernie's absence from the game prompted questions about his health, with his family later confirming the terrible news.
"While he would love to have been at the MCG to watch his beloved Western Bulldogs make history, Ernie had to settle for the live television broadcast," his family said in a statement.
Ad. Article continues below.
Ernie's family confirmed he had been living with Alzheimer's throughout the year.
He was reportedly a regular at Bulldog's games, speaking about them on radio and TV when times were tough for the club.
If you watched a lot of TV in the '70s, then you'd know Ernie well.
He hosted Wheel of Fortune and starred in The Ernie Sigley Show alongside Denise Drysdale.
Ernie was presented with the Gold Logie in 1975 by his idol John Wayne.
Ad. Article continues below.
The TV host also had musical talents, singing a number 1 hit Hey Paula alongside Denise Drysdale.
He was famously nicknamed "the little Aussie battler", known for his larrikin laugh.
Ernie has been living a quieter life with his wife Glenys in Melbourne since retiring from radio and TV in 2008.
What do you think of this awful news? What words of comfort would you offer Ernie and his family?