Turnbull tries to shame Australia Post CEO into voluntary pay cut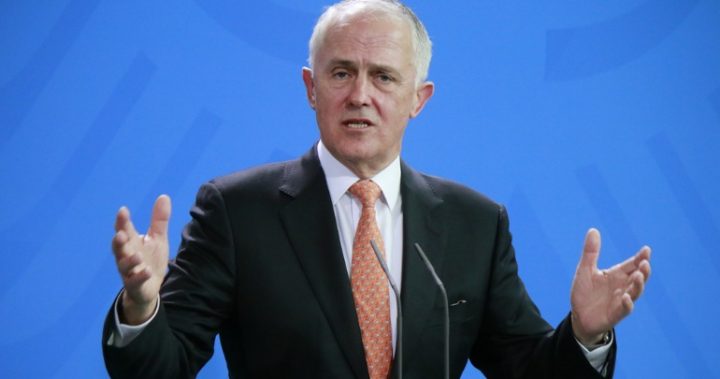 Malcolm Turnbull says Australia Post CEO Ahmed Fahour should admit his huge pay packet doesn't pass the "pub test" and take a salary cut.
Speaking to 3AW radio today, the prime minister says he knows and respects Fahour, whose $5.6 million salary and bonus package for 2015-16 caused outcry when it was revealed by a Senate committee on Tuesday.
"Ahmed Fahour is a very talented man. I know him well. I have a high regard for him. But, that is too much money for that job.," Turnbull says.
Asked by 3AW presenter Neil Mitchell whether Fahour should volunteer to take a pay cut, the prime minister agreed.
"He is a good bloke. But you know, you've got to have a bit of objectivity here," Turnbull says.
Ad. Article continues below.
 "I think Ahmed should step back and say, you know, here in 2017, in an economy where a lot of people are doing it pretty hard, where budgets are tight, this is too much to be paid as CEO of a government-owned postal company."
But Turnbull admits that Australia Post's board – which has some government-appointed members – has control of executive payments at the company, not the government.
 Fahour was paid a $4.4 million salary and $1.2 million bonus in the last financial year.
 The ABC reports that Australia Post stopped publishing information about executive salaries in its 2014-15 annual report.
But Senator James Paterson, who heads the Senate's communications committee that revealed the CEO's pay, told the ABC that as Australia's highest-paid public servant, Fahour's salary is a matter of public interest.
Ad. Article continues below.
Criticism the huge pay packet was fuelled the memory of almost 2,000 jobs at Australia Post in 2015, as well as by cuts to its services that mean regular letters are delivered more slowly.
 Meanwhile, The Australian reports today Fahour could leave Australia Post right now with $1.8 million worth of pension benefits.
That's because he joined Australia Post in 2010, which means he qualifies to take part in the gold-standard defined benefit pension scheme now closed to new members that pays a retirement income based on a worker's final salary.
The newspaper did its figures based on Fahour's base pay, but if bonus was thrown in, he'd receive $4.1 million worth of benefits, it reports.
In the face of intense criticism, Australia Post on Wednesday defended Fahour's remuneration, which it says "takes into account the size and complexity of the organisation."
Ad. Article continues below.
It says Fahour received a bonus in the 2015-16 financial year because the Australia Post returned to profit, and that he hadn't received a bonus in 2014-15 when it made a loss.
The company made a net profit of $36 million in 2015-16, on the back of a loss in 2014-15 of $222 million.
"Since 2007 Australia Post has paid more than $6.3b in dividends and taxes to the Federal Government," the company says in a statement. "Australia Post does not receive any taxpayer funding."
Would you take a voluntary salary cut if you were Australia Post's CEO? Do you think it's fair for any company boss to receive a multi-million dollar pay packet? What do you think of Australia Post's service?