Turnbull faces security scare at G20 summit in Hamburg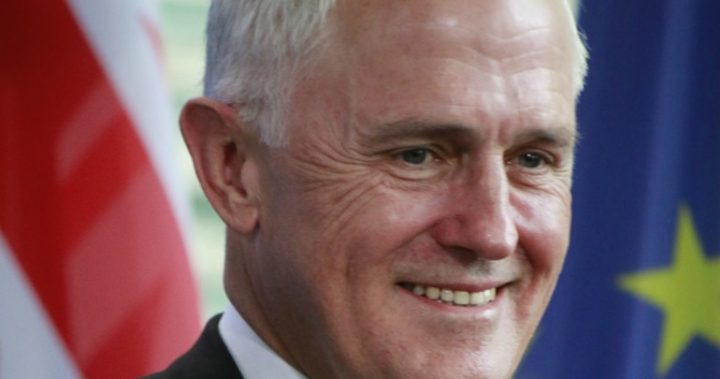 According to reports, on Friday morning, protestors dressed all in black rushed towards the entrance of the luxury Park Hyatt hotel where both Malcolm Turnbull and Russian President Vladimir Putin are staying for the G20 Summit in Hamburg, Germany.
Channel Nine's foreign correspondent in Hamburg Tweeted from the scene that anarchists clad in black had ran at police outside Turnbull's hotel, however they retreated when police formed a wall to block them. 
Black-clad anarchists have ran at Police outside Malcolm Turnbull's Hamburg hotel. They retreated once police formed a wall. #G20 @9NewsAUS pic.twitter.com/uqXwyJKScW

— Seb Costello (@SebCostello9) July 7, 2017
The summit so far has been the scene of wild clashes, as protestors clash with police in the streets and set cars alight as world leaders gather in the German city to discuss policy issues, including the fight against terrorism and attempt to find common ground on the divisive issue of global warming. 
Ad. Article continues below.
Trump is due to face Russian president Vladimir Putin at the G20, and sent him a message ahead of the event. 
"We urge Russia to cease its destabilising activities in Ukraine and elsewhere, and its support for hostile regimes — including Syria and Iran — and to instead join the community of responsible nations in our fight against common enemies and in defence of civilisation itself."
Read more: Trump warns our future is at risk because of two countries
Protests have turned violent, with police forced to use pepper spray and water cannons against protestors who were throwing bottles and smoke bombs at the demonstration.
According to reports at least 76 police officers were injured on Thursday night when a protest got out of control, including one who was taken to hospital with an eye injury after a firework exploded in front of him. 
More than 20,000 police have been tasked with managing the security at the event. 
Do you think anything will be achieved at the summit?