Trump's popularity as president is dismal: polls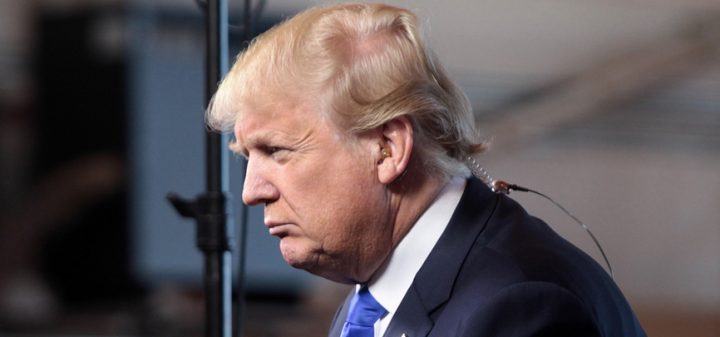 He's barely got a foot in the White House and yet when president-elect Donald Trumps takes office this week he will do so with the lowest approval and popularity ratings of any president in recent decades, according to the polls.
Makes you wonder how someone who has divided the United States in such a way managed to secure the presidency in the first place, but more so how Trump can deliver on his promise to 'make America great again' all things considered…?
A CNN/ORC poll on January 17 showed 40 per cent of respondents approved of the way the president-elect had been handling the transition period ahead of his inauguration on January 20. That result is said to be the lowest of any incoming president in America for some time.
In fact, it's likely Donald Trump will be the least popular president in at least the last 40 years, especially if you believe the Washington Post-ABC News poll.
Of course Trump was quick to dismiss the polls on social media — where else but Twitter, right? — saying a majority of the surveys leading up to the November 8 election showed he would win against his Democratic rival Hillary Clinton.
Ad. Article continues below.
The same people who did the phony election polls, and were so wrong, are now doing approval rating polls. They are rigged just like before.

— Donald J. Trump (@realDonaldTrump) January 17, 2017
Let's be honest, it hasn't been the smoothest of transitions for Trump. Having never worked in government before there have been all sorts of challenges, especially when it comes to conflicts of interest, finding members to fill the cabinet, Trump's Twitter rants whenever he didn't like something, and those unsubstantiated allegations that the Russians have got some dirt on Trump.
It's hardly surprising then that when compared to the last three presidents in the US, Donald Trump is a good 20 points behind them in approval ratings, according to the CNN poll. When president Obama entered the White House he had an approval rating of 84 per cent. Bill Clinton had an approval rating of 67 per cent. Heck, even George W Bush had 61 per cent approval.
In fact, the Washington Post poll suggests that Donald Trump might be the most unpopular US president since Jimmy Carter way back in 1977.
What is your impression of Donald Trump as president of the US? Do you take much notice of opinion and popularity polls in politics?