Trump's first Presidential press conference is filled with anger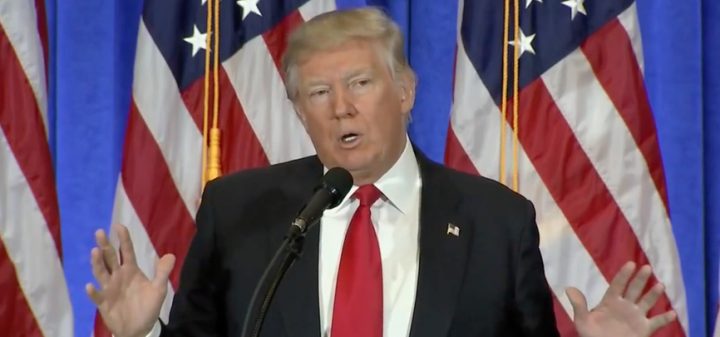 For many, the first press conference of President-elect Donald Trump went exactly as he expected with big claims and outbursts from the next President of the United States.
When the questions turned to the unverified document that claimed he had a connection to Russia Mr Trump riled up. He stated, "I think it was disgraceful, disgraceful that the intelligence agencies allowed any information that turned out to be so false and fake out there," Mr Trump told the news conference, only days before he takes office.
"It was a group of opponents who got together, sick people, who put that out."
When reporters continued to ask him about the documents the President-Elect scolded the press saying "Don't be rude!" He did, however, put an end to speculation on who he believes was responsible for the hacking of documents during the election. Mr Trump stated, "As far as hacking, I think it was Russia." He added, "If Putin likes Donald Trump, I consider that an asset, not a liability".
Questions also probed into that wall that was at the centre of a lot of his campaign. Despite rumours that Mr Trump had discarded the project, he was steadfast in its creation saying, "We're going to build a wall. I could wait about a year and a half until we finish our negotiations with Mexico which will start immediately when we get to the office," Mr Trump said, despite several Mexican officials saying their nation will never fund the project.
Ad. Article continues below.
"I don't feel like waiting a year, a year and a half, we're gonna start building.
"Mexico in some form and there are many different forms, will reimburse us for the cost of the wall."
The attention then shifted to his businesses and what would be happening while he's President. While all the official business will be overseen by his children, many believe that Trump will still have an influence over his businesses. Mr Trump said, "I could actually run my business and run government at the same time". Adding, "I don't like the way that looks, but I would be able to do that if I wanted to."
How do you think the press conference went?