Trump's derogatory rant on women caught on tape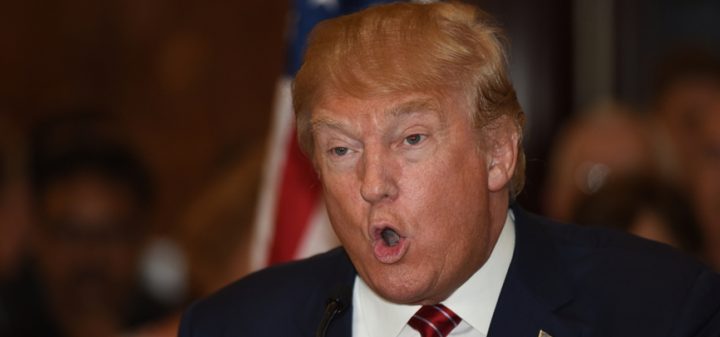 Republican Presidential Nominee Donald Trump hasn't had the best track record when referring to women. Recently released audio is not helping his case much as the audio brings to life Donald's past objectifying views and making light sexually assaulting women.
The conversation was captured while Donald was preparing for an on-camera interview but he thought he wasn't being recorded. In the conversation, Trump discusses trying to have sex with an unnamed married woman. Before he interacts with the female interviewer, he tells male host Billy Bush, "I've gotta use some tic tacs, just in case I start kissing her. You know I'm automatically attracted to beautiful — I just start kissing them. It's like a magnet. Just kiss. I don't even wait."
Donald then goes on to say that "When you're a star, they let you do it. You can do anything … Grab them by the p***y. You can do anything." This conversation took place just months after he married Melania.
The Presidential hopeful has been desperately trying to gain the support of women voters after Democratic Presidential Nominee Hillary Clinton has regularly attacked his verbal abuse of women on Twitter calling some "slobs" and "pigs". This latest revelation is going to make getting their support even harder.
A lot of people are saying that this time Donald realises that this was a mistake and has admitted to it and apologised. His apology was of course what many have come to expect from Donald. In his statement, Donald wrote "This was locker room banter, a private conversation that took place many years ago. Bill Clinton has said far worse to me on the golf course – not even close. I apologize if anyone was offended".
Ad. Article continues below.
Many within Donald's own party are appalled and disgusted while others are wondering just how Donald is going to bounce back from this.
If you would like to hear what he said you could at the video below, however, please know that there is extremely explicit language.