Trump's advisors scramble to damage control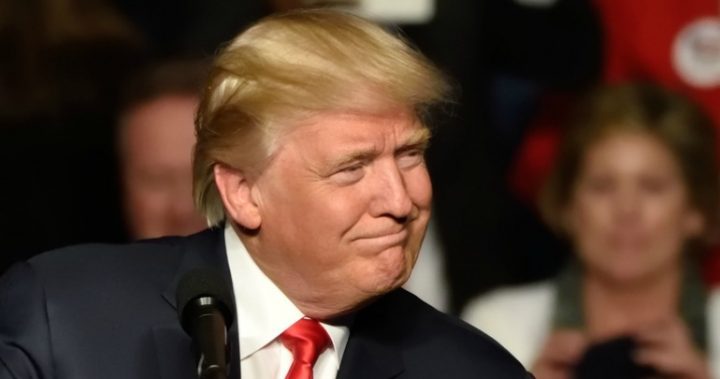 Donald Trump's advisors must have their hands full today after the US President took to his favourite form of social media to mock the probe in to Russian hacking of the US election.
In his latest early morning tweetstorm, Trump suggested investigators might want to interrogate his 11-year-old son, Barron.
He also defended son-in-law and senior White House advisor Jared Kushner's closed-door appearance in front of senate investigators on Monday. 
Jared Kushner did very well yesterday in proving he did not collude with the Russians. Witch Hunt. Next up, 11 year old Barron Trump!

— Donald J. Trump (@realDonaldTrump) July 25, 2017
Ad. Article continues below.
Meanwhile, US intelligence agencies maintain that Moscow did interfere with the 2016 election even though Trump continues to deny allegations. 
Trump's twitter tirade didn't stop there as he relaunched an attack on his own attorney general Jeff Sessions. 
Attorney General Jeff Sessions has taken a VERY weak position on Hillary Clinton crimes (where are E-mails & DNC server) & Intel leakers!

— Donald J. Trump (@realDonaldTrump) July 25, 2017
He's also in hot water with parents of the Boy Scouts of America after he delivered a highly politicised speech to more than 35,000 young men aged 12 to 18.
Ad. Article continues below.
Trump started his speech by saying: "Who the hell wants to speak about politics?"
During his speech to the Jamboree in West Virginia, the President of the United States abused Barack Obama, Hillary Clinton and the "cesspool" of politics.
The crowd whooped and cheered but not everyone was happy with one parent writing on the Boy Scouts of America Facebook page: "I am the proud mother of a former scout who was sheltered from that pack of lies speech at the Jamboree. Done with scouts after you felt the need to have my kid listen to a liar stroke his ego."
While another wrote: "Wow, this is what you are teaching the Boy Scouts? To be disrespectful to a Past President. One that had been a Boy Scout, unlike the current President. Completely disrespectful!"
Other parents, lobbyists and politicians took to social media to suggest Trump had failed the 107-year-old Boy Scout's of America values. 
Ad. Article continues below.
And the lobbyist for women's and LBGT rights Amy Siskind tweeted:
If the Boy Scouts @boyscouts organization has any decency, they'll come out with a statement tonight denouncing Trump, and giving (1/2)

— Amy Siskind (@Amy_Siskind) July 25, 2017
Do you think Trump needs to be kept off social media?