Trump supporter under fire for comments about Obamas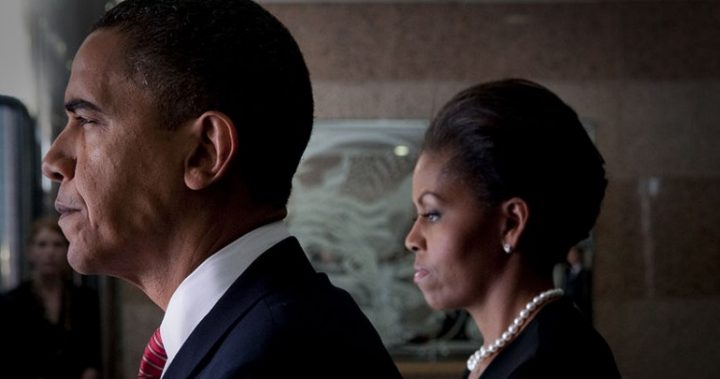 A former Republican candidate and avid Donald Trump supporter has come under fire for his comments about the Obamas in a magazine.
Carl Paladino took part in a Q and A for magazine Artvoice talking about people's hope for the New Year.
Paladino has been a long time critic of both Barack and Michelle Obama, but his comments about them this time have left many feeling sick.
When asked 'What would you most like to happen in 2017?', Paladino replied: "Obama catches mad cow disease after being caught having relations with a Herford (a type of cattle).
He wasn't done there though, going on to mention Obama's senior advisor Valerie Jarrett.
Ad. Article continues below.
"He dies before his trial and is buried in a cow pasture next to Valerie Jarrett, who died weeks prior, after being convicted of sedition and treason, when a Jihady cell mate mistook her for being a nice person and decapitated her."
As disturbing as those comments were, he went on to insult the first lady when asked, 'Who would you like to see go away in 2017?'
"Michelle Obama," he replied. "I'd like her to return to being a male and let loose in the outback of Zimbabwe where she lives comfortably in a cave with Maxie, the gorilla."
His comments left many disgusted and prompted some to call for action against him.
Ad. Article continues below.
Paladino refers to himself as a political activist and sits on the board for the Buffalo, New York school district.
Many are saying he should be fired from his position or face some kind of consequence for his words.
He does however have his supporters who are arguing he has a right to free speech and to say how he feels.
The debate brings up similar issues to the 18C law in Australia, which can see people persecuted for offending someone – accidentally or not.
This year, The Australian was embroiled in a legal battle after an aboriginal woman took offence to a cartoon by Bill Leak that was published in the paper.
Do you think comments like this are ever acceptable? Should he face consequences, or is this just free speech?