Trump receives "lovely gracious" call from Clinton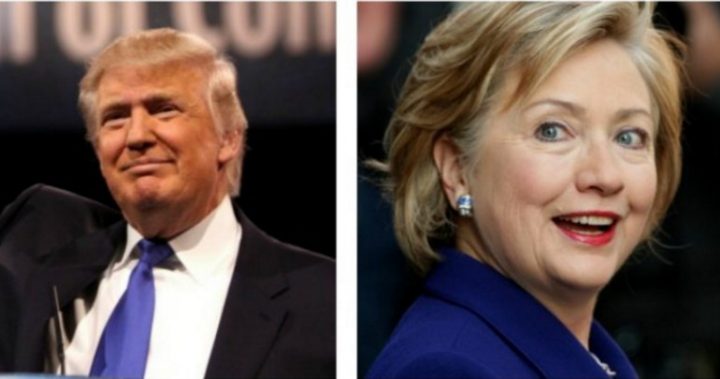 The Donald America voted for is beginning to sound like a different person. Instead of sounding boastful, in a 60 Minutes interview, President-elect Donald Trump told correspondent Lesley Stahl that Clinton's phone call conceding the election was "lovely". He even acknowledged that making the phone call was likely "tougher for her than it would have been for me," according to previews of the interview released by CBS.
"She couldn't have been nicer. She just said, 'Congratulations, Donald, well done,'" Trump told Stahl. "And I said, 'I want to thank you very much. You were a great competitor.' She is very strong and very smart."
Trump's tone in the interview was the opposite from his bitter attacks on the campaign trail, in which he nicknamed Clinton "Crooked Hillary" and encouraged chants of "Lock her up!" at his rallies. Trump also referred to Clinton as "the devil," "a bigot" and – at the tail end of the final presidential debate – "such a nasty woman."
The president-elect has also shifted his position on Obamacare, saying he would try to preserve key parts of the healthcare act, and also praised Hillary Clinton as "very strong and very smart."
Ad. Article continues below.
Trump spoke to 60 Minutes correspondent Lesley Stahl in his first televised interview since winning the election this week with his wife, Melania, and his four children.
Trump also told Stahl that former president Bill Clinton called him the following day and "couldn't have been more gracious."
"He said it was an amazing run – one of the most amazing he's ever seen," Trump said. "He was very, very, really, very nice."
Although during the campaign, Trump had tried to use Bill Clinton's infidelities as a way to attack and embarrass Hillary Clinton, now Trump is saying that he is not ruling out calling both of the Clintons for advice during his term.
"I mean, this is a very talented family," he said. "Certainly, I would certainly think about that."
Ad. Article continues below.
The full 60 Minutes interview will be broadcast on US network CBS at 7pm Eastern time on Sunday (11am Monday AEDT).
RELATED: Hillary Clinton opens up about painful defeat.
What do you think of Trump's new attitude towards Clinton?