Trump Jr's 'Skittle' rant meets an interesting twist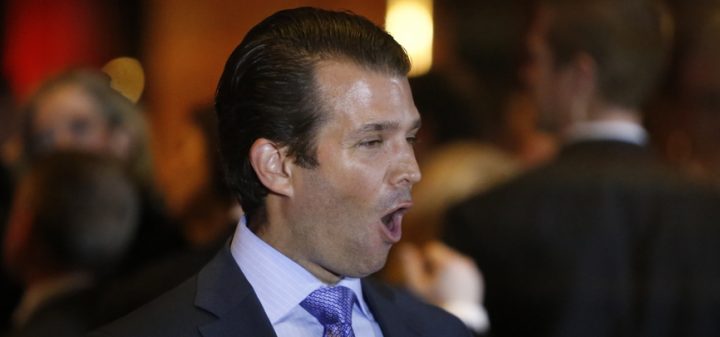 When you are blasting things on Twitter, it seems that you don't need to fact check your sources or even where you source the photos.
Yesterday we reported on Donald Trump Jr tweeting out some anti-refugee statements on the social media platform. Now it has come to light that the image that he used for his "skittle" analogy was the work of a refugee.
The photographer behind the picture is 48-year-old David Kittos. He didn't think anything of it when he posted the photo to the photo-sharing website Flickr in 2010. Since the controversy broke, however, he has made a statement to the BBC. David said, "This was not done with my permission, I don't support his politics and I would never take his money to use it". He continued, "In 1974, when I was six-years-old, I was a refugee from the Turkish occupation of Cyprus, so I would never approve the use of this image against refugees."
The website Flickr allows people to use images for social media without notifying the artist. David said that the photo was original a test of off-camera flash technique. He said, "This was six years ago when there were no Syrian refugees at the time, and it was never done with the intention of spreading a political message.
"I have never put this image up for sale. This was not done with my permission; I don't support Trump's politics, and I would never take his money to use it."
Ad. Article continues below.
Given his personal history on the subject, Trump Jr couldn't have found a more ironic picture to use for his statement. David continued, "I am now a British citizen, but I am Greek-Cypriot by birth and in 1974 I was a refugee because of the Turkish occupation.
"I was six years old. We lived in the area of Cyprus that is now under Turkish military control. We had to leave everything behind overnight. Our property and our possessions."
When asked what he would like to happen, David said, "I would like the Trump campaign to delete the image, but they are probably not interested in what I have to say". He concluded with "I was thinking about getting lawyers involved, but I don't know if I have the patience.
"This isn't about the money for me. They could have just bought a cheap image from a micro stock library. This is pure greed from them. I don't think they care about my feelings. They should not be stealing an image full stop."
Featured image by a katz / Shutterstock.com