Trump has the perfect solution to his Russia problem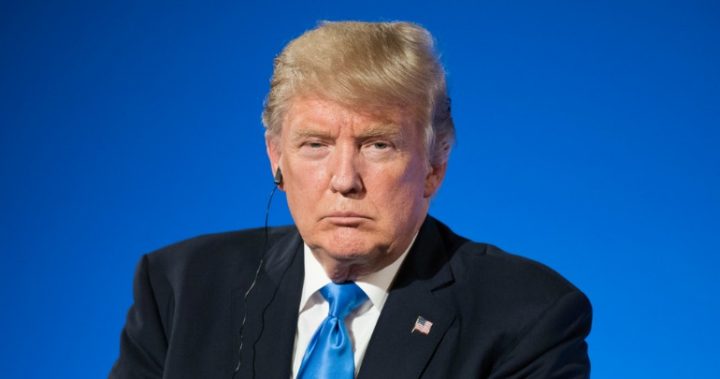 For all of the US President's problems, what with being investigated over allegedly inappropriate connections to Russia, and record low disapproval ratings, he is doing a great job of pondering solutions. 
Read more: Donald Trump's hit a milestone no president ever wants to reach
According to the Washington Post, while Trump's lawyers are attempting to limit special counsel Robert S. Mueller III's Russia investigation, Trump is considering his own options in connection to the case, and he has quite a creative solution. 
According to a person "familiar with the effort", Trump has asked his advisers about his power to pardon aides, family members and even himself in connection with the probe, while "a second person said Trump's lawyers have been discussing the president's pardoning powers among themselves." 
While Trump's legal team wouldn't comment on the issue, one advisor reportedly explained that Trump was simply curious as to the reach of his pardoning powers, and the limits of the Russia investigation.
Ad. Article continues below.
"This is not in the context of, 'I can't wait to pardon myself,'" a close adviser said of the matter.
Trump's lawyers are attempting to build a case based on Mueller's alleged potential conflicts of interest, which is one of the possible grounds that can be cited by an attorney general to remove a special counsel from office under Justice Department regulations. 
Read more: Donald Trump Jr's emails could be key to dad's undoing
Damning emails tweeted by Trump's son, Donald Trump Jr. earlier in the month have not done anything in Trump's favour. 
They included an email from publicist Rob Goldstone, an intermediary who helped arrange the meeting with the lawyer, to Trump Jr on June 3, 2016 read: "The Crown prosecutor of Russia … offered to provide the Trump campaign with some official documents and information that would incriminate Hillary and her dealings with Russia and would be very useful to your father."
Trump Jr responded with, "If it's what you say I love it."
Can you blame Trump for wondering if he could pardon himself?