Trump accuses Turnbull of trying to 'export terrorists'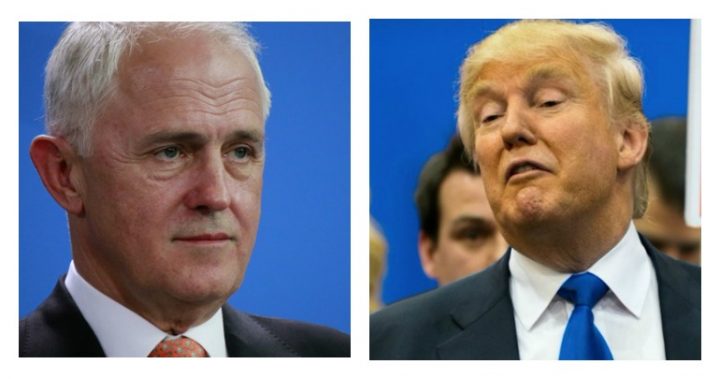 US president Donald Trump told Malcolm Turnbull "this was the worst call by far" during their chat on Sunday night, according to reports by The Washington Post.
The two leaders reportedly clashed over the refugee deal with Trump making his feelings clear and slamming the pact to take refugees from Manus Island as "the worst ever" before abruptly hanging up and ending the call more than half-an-hour early.
The account of the call is in vast contrast to the government's version of events. On Monday, Foreign Minister Julie Bishop claimed the leaders had a constructive conversation and hashed out together to ensure all the 1250 refugees in question would make it to America.
The Washington Post says sources within the White House told them things were far from friendly between the two and Trump got so frustrated he even accused Australia of trying to "export the next Boston bomber".
Trump had already spoken to four other world leaders that day, including Russian president Vladimir Putin, but apparently it was his chat with Turnbull that really got under his skin!
Ad. Article continues below.
Talking about the call on Monday, Bishop said Turnbull and Trump had a great chat, but it appears it might be so.
"I'm confident that the Australian government and the US government will continue to support each other in ensuring that we can implement our strong immigration and border protection policies," Bishop said.
"The Australian government is working very closely with the administration and the US officials and we want to ensure that Australians continue to have access to the United States, as they have in the past, and people from the United States have access to Australia."
What are your thoughts on this? Are you surprised to hear such a different version of events here?