True blue Holden shows how far they're willing to go for Aussie workers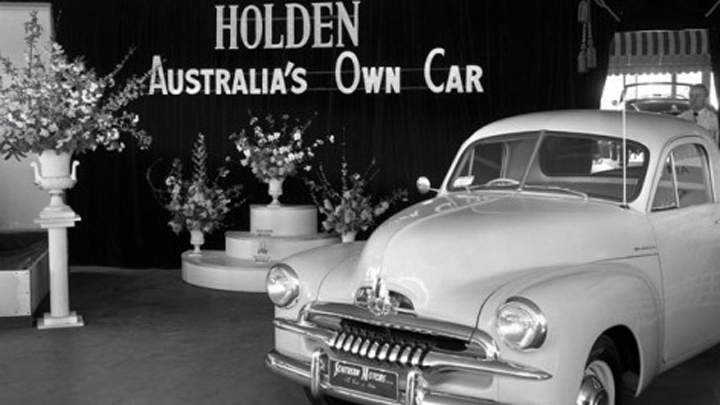 It was a sad day for nostalgia when Holden announced they're leaving Australia in 2017, but all is not lost: they're got some great news for their Aussie workers and car lovers.
While they will stop building cars in less than two years' time, Holden have announced that parent company General Motors will ensure some of its vehicles will be true blue.
Instead of sending 100 powertrain engineering jobs overseas, GM have reversed their decision and will keep their workers in Australia, Sky News reports.
The company is also celebrating their new Commodore VFII which is one of the last Australia-built models – many of us will remember them from way back in 1978!
Holden general manager Mark Bernhard said, "We should be really proud of that. The reason we've been able to retain those people is because of the talent of the team that's based here".
Ad. Article continues below.
And the Holdens we received after 2017 will keep Aussies in mind despite being made throughout Europe, America and Asia.
"We will have vehicles in more segments than ever before," Mr Bernhard said. "We are replacing or refreshing every single model in the Holden portfolio by 2020".
"This announcement means more than 100 additional Holden engineering staff will continue to apply their skills and talents to local and global vehicle programs.," he said. "As Holden has done for decades, we will export our expertise to the world".
The new Commodore VFII goes on sale in October – take a look!
Ad. Article continues below.
The last Holden Commodore to be built in Australia unveiled. See the new VFII in Seven news at six #endofanera https://t.co/fQeGSWZgPR

— 7 News Perth (@7NewsPerth) September 13, 2015
A big day at Fishermans Bend.. Holden's launch of the VF 2 Commodore range #VFII pic.twitter.com/wfAhvgWAtx

— Peter Hitchener (@phitchener9) September 13, 2015
Are you happy to hear that