Tremors felt in Rome after Italian earthquakes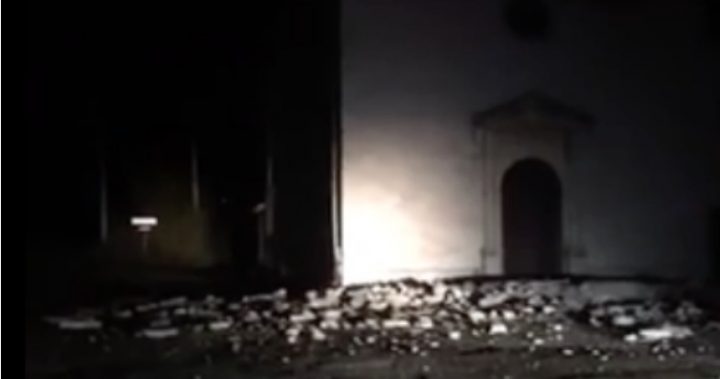 Remember the devastating earthquake in central Italy in August that killed nearly 300 people?
Well there's been another two earthquakes in central Italy, but luckily this time there have been no reported deaths.
The ABC is reporting that the first quake was a magnitude 5.4 and struck in the early hours of this morning.
It was followed by a magnitude 6.0 two hours later.
The earthquakes were reportedly strong enough to be felt in Rome, more than 150km from the epicentre.
Ad. Article continues below.
Early reports suggest some old buildings in the region have collapsed, but the damage is expected to be nothing like August's major earthquake.
Several people have been reported injured in the town of Visso, and there are reports some old churches in rural areas have been damaged.
Power was also cut in some areas and schools and some roads are closed.
The mayor of Castelsantangelo sul Nera, the closest town to the epicentre, told the ABC said there was no electricity and people in the town of about 300 residents had gathered in a town square.
Unfortunately there are reports the earthquakes have damaged some of the buildings in Amatrice, the worst hit of the towns in August's quake.
Have you ever been in an earthquake?