Travelling closer to home: it really can change your life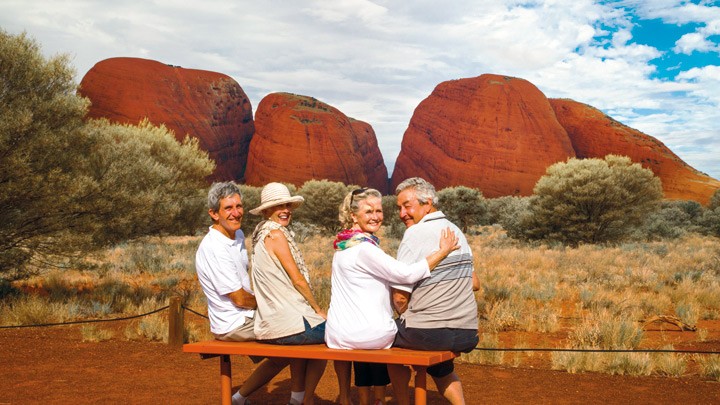 We recently asked Starts at 60 readers a question: "If you could travel anywhere in the world right now, where would you go?"
It's an incredible world out there, and our community of avid travellers has seen so much of it. So it was a wonderful surprise to see one answer come up so often: Australia.
"Anywhere in Australia," says reader Bev. "There is no place like home".
"Tasmania, a trip on the Ghan and the Great Barrier Reef," says Dorothy. "And that's just for a start!"
"Maroochydore!" says Christine. "Heaven on Earth!"
Ad. Article continues below.
It's clear that as we enter our 60s, we get a greater appreciation of the things we have. And we are absolutely blessed to live in such a huge, beautiful, varied country.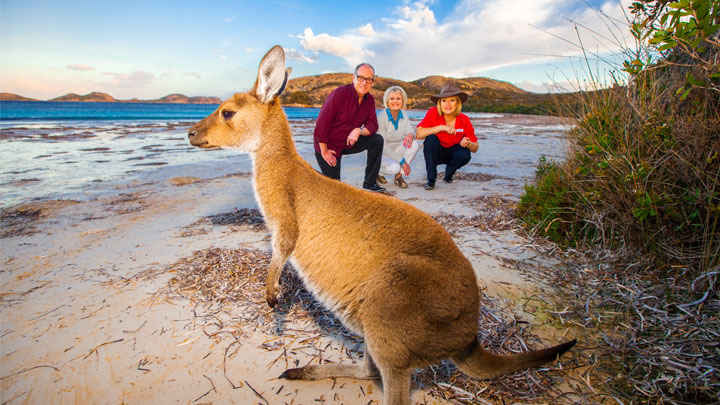 The stunning red beauty of a Northern Territory sunset; the gourmet delights of South Australia; the magnificent green landscapes of Tasmania. These experiences feel worlds apart, yet none of them will even need a passport.
Even within local driving distance, you're likely to find sights and experiences to cover years of Sunday day trips. One lifetime just isn't enough to see it all.
So where do we even begin?
Ad. Article continues below.
Starts at 60 has partnered with AAT Kings to encourage all over-60s Australians to get to know home a little bit better.
Their unique Guided Holidays are among the most authentic experiences a traveller can get; their Travel Director's are all proud locals who know the territory inside and out, back-to-front and upside down.
Your Travel Director will go out of their way to give a unique experience beyond a standard corporate-mandated tourist itinerary. They won't be afraid to venture off the beaten track to show you their personal favourite sights: the little-known local charms; cafes the locals love; the spectacular sights the other tour groups always miss. The real deal.
With the guidance of an AAT Kings Travel Director, you can see Australia's most memorable places with the peace of mind that you're really seeing them. It's a beautiful country out there. Don't miss this fantastic chance to make the most of it.
What's your favourite Australian destination? Where do you dream of still going? Let us know in the comments below!
Ad. Article continues below.
Considering a holiday closer to home? Here are some great places to start: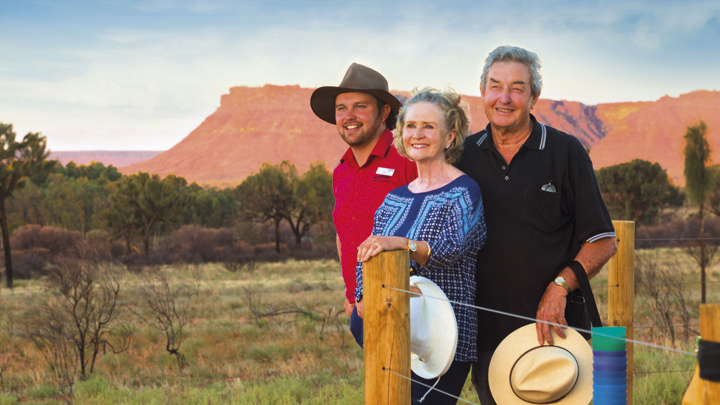 The Outback Safari Guided Holiday is a perfect introduction to Australia's red centre; a chance to grow to know and love the sights, sounds, people and places. Learn more about this incredible, varied adventure.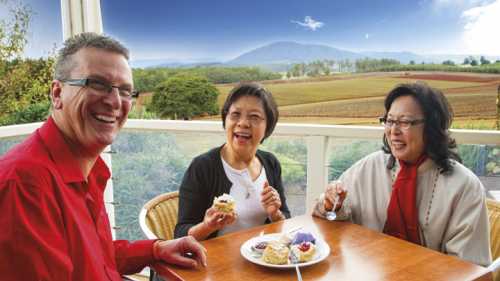 Is Tasmania still on your bucket list? The Tasmanian Wonders Guided Holiday is the perfect way to set this right. Your local tour leader will show you what makes this part of the world truly special. It's sure to be the first trip of many! Learn more.