Travel warning for anyone who wants to take photos on their next trip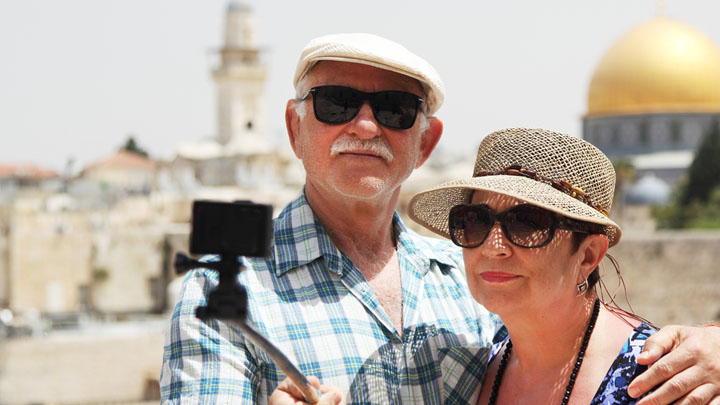 It seems so harmless, but taking a photo could be cause for an untimely death. In fact last year, more people died whilst taking a selfie than by a shark attack, which has led to a big travel warning for travellers.
Of the 27 selfie-related deaths in 2015, around half occurred in India.
In 2015, Indians taking selfies died while posing in front of an oncoming train, in a boat that tipped over at a picnic, on a cliff that gave way and crumbled into a 60-foot ravine and on the slippery edge of a scenic river canal, reports the NZ Herald. Sadly, a Japanese tourist trying to take a selfie fell down steps at the Taj Mahal, suffering fatal head injuries.
Mumbai police have now identified more than a dozen "no-selfie zones" around the city after three young girls were swept out into the Arabian Sea while taking selfies in a rocky part of the Bandra area last Saturday. One of the young women is presumed to have drowned.
A Mumbai police spokesman, Dhananjay Kulkarni, told the BBC that steps are being taken to reduce the risk of selfies at popular tourist spots such as the famous Marine Drive.
Ad. Article continues below.
The Russian police force even issued a warning brochure last year aimed at discouraging selfie takers from risking their lives to get the perfect shot, following fatalities around the world, reported the Week.
So how can you stop yourself from a terrible accident if you want to take a selfie? Take the photo in a safe place away from any steps or cliffs, and use a selfie stick to give yourself more stability. The best option of all is to have someone else take the photo so you can focus on your footing.
Tell us, do you like to take selfies? Or are you more of a traditionalist? Will you be more careful on your next holiday?