Travel money cards: Are they worth it?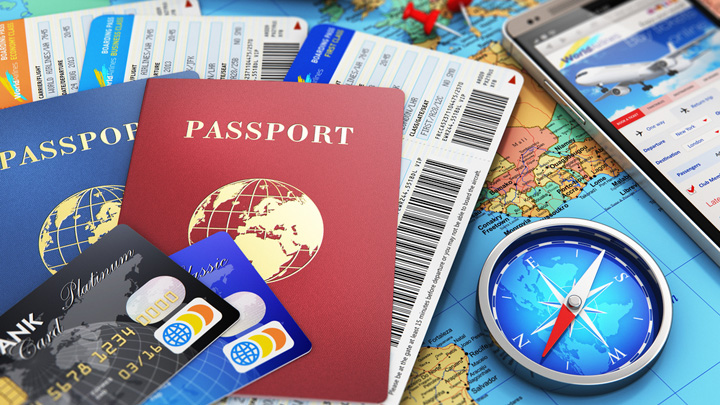 We all love travelling – it's a chance to get away and just relax, or to do something exciting. Though it isn't without its stresses before the big trip – there are many things to consider.
One of them is money: how much you need and how to access it on your trip. Carrying large amounts of cash is not advised because even in developed countries, there are still thieves. Using plastic is the most popular ways to keep your money secure and accessible overseas.
One of the most popular options is the travel money card, though there are a number of things to think about before rushing out to buy one:
International transaction fees
Those who use plastic cards overseas often complain of international transaction fees. They are around 3 per cent of the amount you want to convert e.g. from AUD to Thai Baht. The difference between credit and debit cards and travel cards is that if you use a credit or debit card overseas, you pay to exchange the currency every time. Travel cards exchange the currency in a preloaded lump sum.
Ad. Article continues below.
Exchange rate
It is easy to focus on the low fees of the card you choose to travel with, but you may not realise that the foreign exchange rate is worse on travel cards – up to 5 per cent – meaning if you transfer $1000 AUD, it could equate to $918 on a travel card, instead of $948 on a debit or credit card.
ATM fees
Just because a card says $0 ATM withdrawals, doesn't mean it won't come at a cost. Sometimes you have to comprise other things to have this option, meaning it can be better if you pay a small fee and have a better exchange rate. ATM transactions on a travel card are usually between $0 and 4, while credit/debit cards can attract a $4 or $5 fee.
Hidden fees and charges
Ad. Article continues below.
If you choose a prepaid travel money card, fees will rack up before you know it. There is usually a joining fee, plus a percentage of the money you load on will go to the card company's pockets and not yours. Most of us will not know how much money we will need for our holiday and if you load too little on a travel card, you'll have to pay a fee of around 1 per cent of the additional sum you load. And if you load too much, there's also a fee when you get home if you want to withdraw it. As if that isn't enough, it can take up to 3 Australian business days for money to be loaded on to your card. Oh, and there's also a fee to close the card too.
Make sure you know what currencies are on the card
Be aware that if the currency you need is not listed on the currencies you can hold on your travel card, then it's best to ditch the travel card altogether as it will charge a conversion rate if you try to withdraw at an ATM (from Australian dollars). Examples include currencies in parts of South east Asia, and South America.
Do I need a travel money card?
It really depends on the length of your trip and how much money you plan to spend. If you're travelling for a couple of weeks or more and shopping is on the agenda, a travel money card is a good option because you'll know the exchange rates and overseas charges in advance. If you use a credit or debit card, these can fluctuate. CHOICE recommends that if your total spend outside of hotels and air travel will be limited to $800 or so – and your ATM use will be minimal – a travel money card probably won't be cost-effective.
Ad. Article continues below.
Travel money options
The Multi-Currency Cash Passport doesn't charge overseas ATM fees, but it does charge a minimum of $15 for the card (or a maximum of 1.1% of the amount loaded) and $10 if you want to close the account. If you withdraw Australian dollars from an ATM back home, you'll get hit with a 2.95% fee. The Cash Passport also charges a $20 negative balance fee, but the airline cards don't.
The NAB Traveller Card doesn't charge overseas ATM fees, though it does charge you a $4 per month inactivity fee after a year and a $3.75 ATM fee if you use the card in Australia. The reloading fee is 1%, which can add up if you load a significant sum. The charge for currencies not loaded on the card is a substantial 4%.
The Citibank Plus Transaction account can be a good travel money option as it has no overseas ATM or purchase fees and no monthly fee. But you'll have to go to the trouble of opening an account before you travel, and if the overseas ATM is not operated by Citibank or an affiliated partner you will very likely be charged a fee.
Using your regular bank account card
Ad. Article continues below.
Many of us don't have the time to survey the options and weigh up the costs of a travel money card – so is using your bank account card that bad?
Bank card charges can easily exceed the costs of a travel money card, but the convenience may outweigh the costs. It will depend how often you use your bank card – obviously the less, the better.
The best option
A low fee debit card is the best choice for travellers who want to keep their money and don't want to be stung constantly with fees. Travel cards are still an option but it's advised to do your research and load on as much as you need before you begin. If you're smart and do your homework to find your best travel companion, you could save yourself hundreds.
When you travel, what do you use to carry your cash? Why? How has it worked out for you? Tell us below.