Trauma pushed Ian 'Dicko' Dickson to the bottle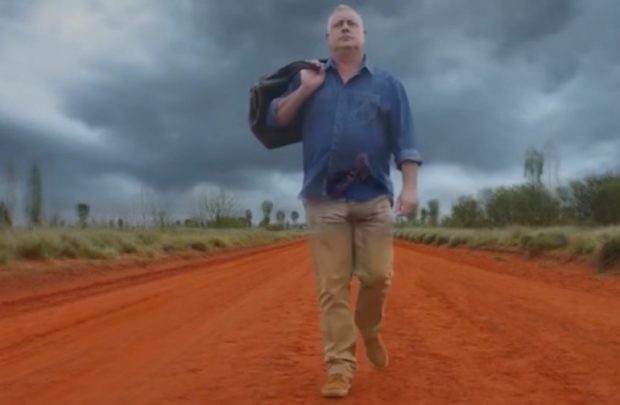 You'd remember Ian 'Dicko' Dickson from his television and radio days, and recently the former Australian Idol judge was one of six celebrities to spend 28 days visiting indigenous communities in northern Australia for the SBS program First Contact.
Dicko is the first to acknowledge his days battling the booze, and leading into the program he said he had been sober for months, but it only took 24 hours for that to change.
After spending a night in the Western Australian town of Kununurra — where the Aboriginal community is battling against alcohol, family violence and suicide — Dicko says it all became too much.
"It took me one day of filming to get back on the piss," Dickson admits. "I found it too hard to deal with, without the help of a bottle of red [wine]."
He says he spent a night in the town's shelter where locals are sent to sober up and travelled with the night patrol bus picking up inebriated locals.
Ad. Article continues below.
"Once I exposed myself to the lives of these people I was incapable of dealing with it without drinking," Dicko says.
Prior to the show and his exposure to those communities, Dicko says his position on giving up alcohol was more hardline.
"Everyone is capable of getting off their arse and taking responsibility for their own life and the people around them," he says, but now admits his position was misguided.
"I think 'what a pompous wanker you are saying that if you can do it [give up alcohol] anyone can'. I had one day with these people and had to reach for the bottle."
Do you know anyone who struggled with a drinking problem? Will you be watching this series of First Contact on SBS?