Transgender military officer says Tony Abbott should be praised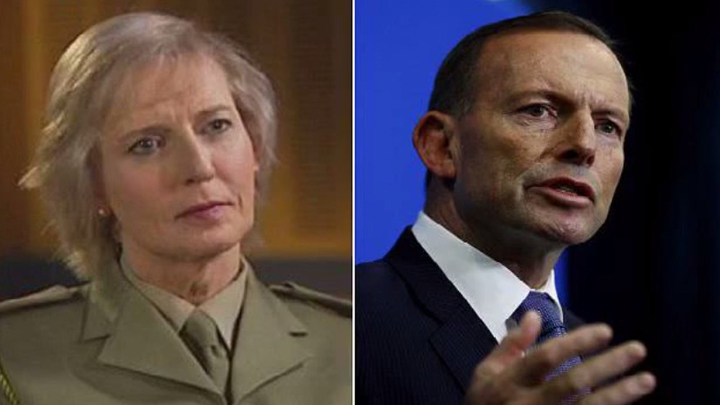 The world's most senior transgender military officer Catherine McGregor has come out in praise for the PM after he "braved cynical abuse" to support her.
She told the National Press Club that Tony Abbott should be given credit for his support of the transgender community and she had been humbled by his acceptance after she began her transition from male to female.
"In so doing, I did him a disservice, and grossly underestimated his capacity for friendship," Miss McGregor said, in reference to her delaying of telling Mr Abbott about her gender reassignment.
"For that, he received cynical abuse from some quarters, and almost no credit," McGregor said. "I find the reluctance of some in the human rights and gender lobbies to acknowledge exactly what Tony Abbott did quite puzzling.
"A conservative Catholic, who is far from the most conservative Christian in his cabinet, publicly embraced a transgender woman and got sneered at in return".
Ad. Article continues below.
Miss McGregor said that what Tony Abbott did for her spoke volumes about his ability to take a risk and she was glad that he accepted her as a woman because of his well known reluctance to discuss LGBTI issues.
"If living authentically has motivated the life choices I have made, then one thing I'm not going to do is shop a friend for a round of applause".
She closed by saying, "Leadership is important. I think the prime minister provided that". Do you agree?
The high-ranking military officer has had a successful army career, and is also a respected cricket author and advisor.
What do you think? Should Tony Abbott be commended for his choice to stand by his transgendered friend? Do you think this will change his views on the LGBTI community's struggles in society? Has it changed your opinion on him as a person?