Tragedy pushes Pippa Middleton to new heights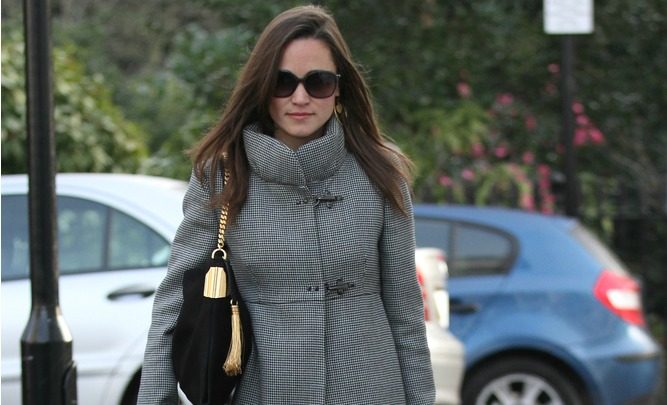 You all know Pippa Middleton is one adventurous chick, having scaled Mont Blanc, swum the Bosphorus and cycled across the United States, but her latest adventure was one of a personal nature.
The 32-year-old sister of the Duchess of Cambridge conquered the 14,691-foot peak of Matterhorn, the alps bordering Switzerland and Italy, making the climb in honour of the younger brother of her fiance James Matthews, who died when a storm engulfed his assault on Mount Everest in 1999.
Although her husband-to-be shares Pippa's love of extreme sports, the emotion of such an experience was too great and he stayed behind.
Pippa Middleton conquers Matterhorn after tragedy – https://t.co/xCAzy68SdK

— nzherald (@nzherald) July 31, 2016
Ad. Article continues below.
Pippa instead took the climb with her brother, James. The pair hoped their climb would help raise funds to set up a charity in the name of Michael Matthews, her fiances' brother.
Following her descent, Pippa told the waiting media of the inspiration behind her climb.
"It was humbling to have been able to climb one of the world's most beautiful mountains and raise money for a charity created in memory of an extraordinary young man who lost his life on another peak," Pippa said. "Although I have raised money in the past for the Michael Matthews Foundation, it has now become even more important to me and my family."
Pippa never had the opportunity to meet Michael Matthews, however she says she and her brother James share his spirit for the mountains.
"We made this climb knowing he would have been there nudging us on, and we are honoured to be supporting his memory," she said, before adding: "It would have been good if my fiance James had been here to share the experience, something I know he would have loved to have done. Mountain climbing, though, has disturbing memories and understandably James kept his feet firmly on the ground, while giving us his complete support."
What do you think of Pippa's achievement? Have you ever been inspired to participate in a charity event in honour of someone you know?