Town rallies behind their postie's Christmas spirit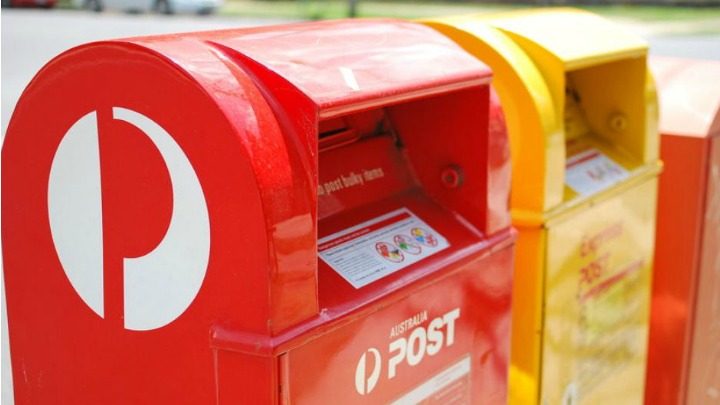 Remember your postie growing up?
Was he a bit of a character? A local icon?
Well, for one town in Victoria their local postie is a bit of a legend.
Cam the postie is a hit in the town of Torquay for dressing up at various times of the year and bringing joy to the community.
With Christmas approaching he's been delivering the mail with plenty of festive spirit, decorating his bike for Christmas.
Ad. Article continues below.
But now that community is rallying behind him, after Australia Post ordered him to remove the decorations off his bike.
NewsCorp reports Cam has been scolded by Australia Post and told to remove the decorations from his bike, citing concerns about them obstructing his vision and safety.
Ad. Article continues below.
It's prompted a strong response from the Torquay community, who have set up a Facebook page titled Cam the Postie brings so much more than just the mail.
"Cam our amazing local postie brings so much happiness to our community," a post on the page reads.
"Australia Post we are so disappointed, please allow Cam to decorate his bike for Christmas and all other significant times."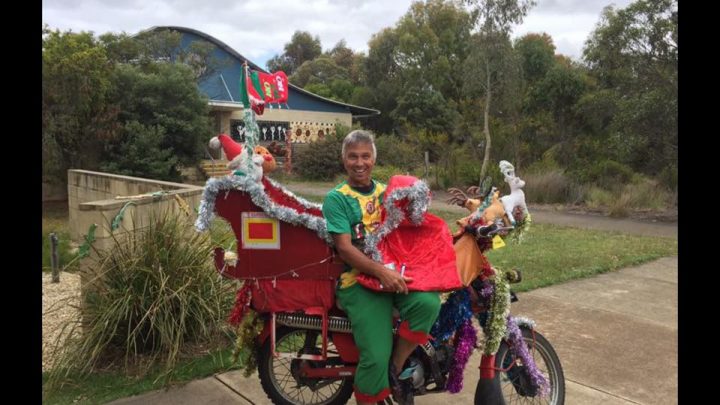 Hundreds of locals have taken to the page to voice their support for their legendary local postie.
Ad. Article continues below.
"Receiving the mail has never been so good. Surely Aust post wants its employees to enjoy the job." one woman wrote.
"Our family so look forward to seeing postie Cam'a amazingly decorated bike each festive season. Cam delivers cheerful and considerate customer service, not sure what the values of Australia Post are, or what KPI's posties are meant to aspire to, but one things for sure, Postie Cam goes above and beyond in providing superior service to Australia Post customers." another wrote.
Locals are also decorating their letterboxes in support of Cam.
So, what does Australia Post have to say for itself?
Well, the company released a statement claiming it encourages its employees to share the Christmas spirit.
Ad. Article continues below.
"It's great to see postie Cam spreading Christmas cheer in Torquay but we want to keep him and other motorists safe, so we're making sure the decorations don't obstruct his vision or post any risk of becoming tangled in the bike," the statement reads.
He sure looks like a fun postie!
Do you remember your postie growing up? What do you think of this situation?