Touching photos of former premier show a father's love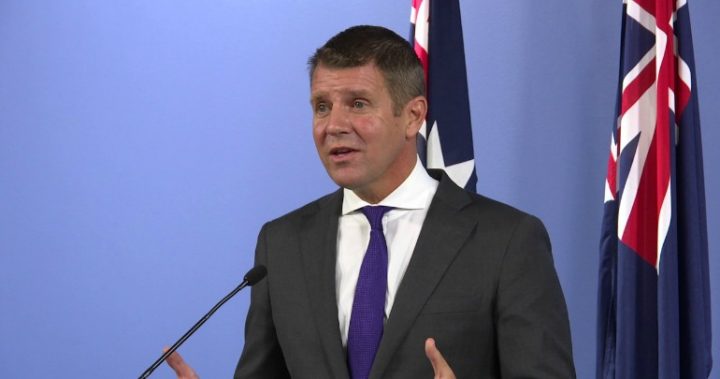 Australia has had the opportunity to see the softer side of former NSW Premier Mike Baird, as photos taken on his daughter's wedding day show him bursting into tears upon seeing her in her wedding dress for the first time. 
The proud dad moment has been shared all over the internet, no doubt tugging the heartstrings of even the former pollie-turned-bank-CEO's biggest critics. 
Read more: Mike Baird reveals the surprise money worry behind new bank job
The photo's were posted by the photographer of Laura Baird's wedding, James Day to his business' Facebook page on Monday, with a touching message about love and celebrating life, and witnessing the moment Baird teared up after seeing his daughter as a bride for the first time. 
"I believe that photos can help people celebrate life," Day wrote.
Ad. Article continues below.
"I also believe that I sometimes have the opportunity to remind people of the love that exists in their life and the gravity of moments they are about to witness.
"Mike (Laura's dad and our ex-premier of NSW) was about to see his daughter after she had put her wedding dress on. I asked him if he could close his eyes and face the other way as I said to him, "When you turn around you'll see your daughter dressed as a bride". Instantly Mike started tearing up and I was fortunate to witness this incredible moment.
"Sometimes we just need to take a moment and realise how incredible life is as it unfolds in front of us."
Baird announced Laura's engagement in an excited Facebook post back in January, accompanied by a few happy family snaps, and writing that it feels like it was "only yesterday he was cradling Laura in his arms."
Ad. Article continues below.
Do you think these photos are a lovely reflection of a father's love for his daughter?