'Too late to leave': One injured, properties lost as NSW fires rage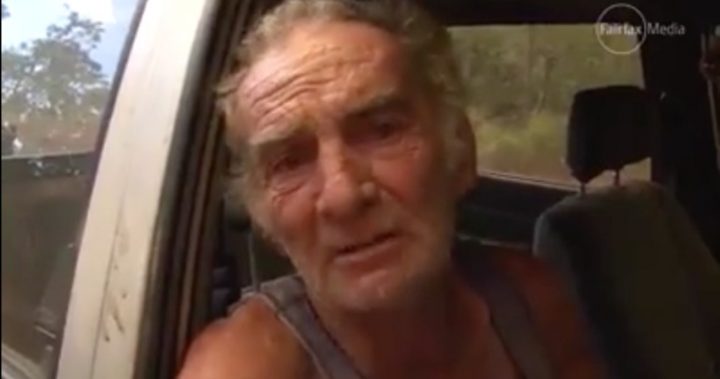 Police say they have made two arrests in relation to the fires burning across New South Wales, with devastating conditions over the weekend leaving one injured and properties destroyed.
Dozens of people were forced to flee their homes as the fires swept closer with one farmer saying his property and his animals were destroyed in the blaze.
Warren Jarvis told Fairfax his dogs, cats and cattle perished in the blaze after he was forced to evacuate without them.
"My house and all my property is totally gone," he said.
"Three greyhounds, other cats, all my chooks, probably my sheep and cattle."
Ad. Article continues below.
While a southerly change overnight has brought some relief for firefighters, warnings are still in place for residents in the fire zone.
A number of blazes have been downgraded to watch and act.
NSW RFS commissioner Shane Fitzsimmons said it was a "difficult day" and vented his fury at the two people, a man, 40, and a boy, 13, who allegedly started two of the fires, calling it a "heinous act".
Ad. Article continues below.
"How dare they, how dare you. It's a criminal act, it's a dangerous act," he said.
"You put the lives at risk of our firefighters, the vast majority of whom are out there doing it for free, simply to make a difference and protect their local community."
There is hope that cooler temperatures today will allow firefighters to gain control of the blaze and rescue some properties under threat from damage.
Have you been following the story over the weekend? Have you or anyone you know been affected?