Tony claws his way back in the polls but is it enough to save him?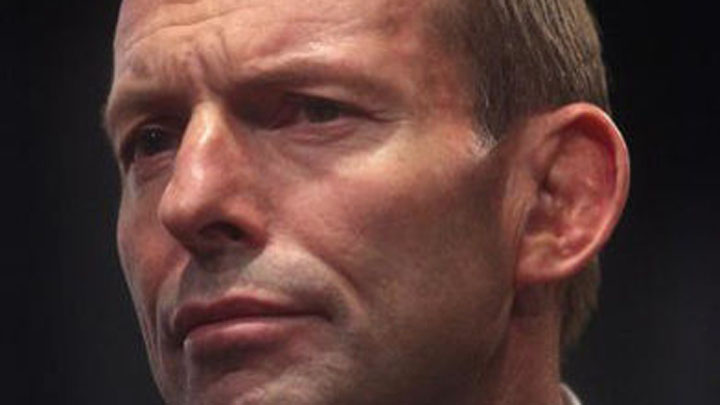 Yep, Tony's making a turn around if the laest polls are anything to go by.
According to a new Fairfax-Ipsos poll, the Liberal Party is up 3 per cent on a two-party preferred to 49 per cent. It seems that Bill Shorten's approval rating has gone down 3 per cent…but is this really good news for Tony?
It looks like trends are moving in Abbott's favour but some are saying he should not be too optimistic yet, with news that Julie Bishop and Malcolm Turnbull are ready to step up if he bows out.
So does this mean that voters are giving Abbott another chance? Not really, as 72 per cent of voters said that Abbott doesn't ave the confidence of his party thus meaning he isn't in the best position to remain leader.
And it seems some are already placing bets on whether Tony Abbott will be ousted soon – Sportingbet says that the punters think he has a 75 per cent chance of being removed from the leadership before the next election, reports SMH.
Ad. Article continues below.
But if Tony Abbott leaves on his own volition, who do we really want to take over? At this stage, polls are saying that 39 per cent want Turnbull while 24 per cent want Bishop.
Ipsos' spokeswoman Jess Elgood said that the polls show "Coalition voters have been sitting loyally with Abbott, but slowly they are drifting away".
Some might say that his biting comment about Julia Gillard in 2011 has turned around to bite him: "We have a Prime Minister who is both incompetent and utterly untrustworthy", if the polls are anything to go by.
So do you think he may regain our trust or has the final nail fallen in his coffin? Tell us your thoughts below and take our polls below.
Ad. Article continues below.
[polldaddy poll=8692280]
[polldaddy poll=8692285]