Tony Abbott's Green Army idea could be axed by Malcolm Turnbull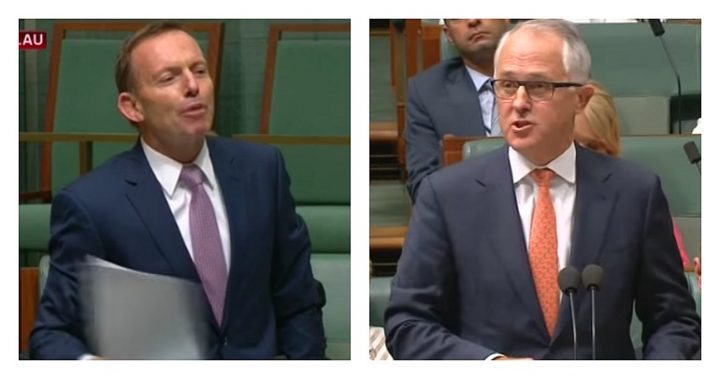 Remember back when Tony Abbott was Prime Minister and he came up with the Green Army idea?
If you've forgotten, the Green Army idea was created to force young unemployed people to work on conservation projects.
The $360 million project would have paid 15,000 unemployed youths between $614.40 and $996.6O per fortnight to undertake a number of projects include protecting animal habitats, heritage restoration and restoring native vegetation.
But, now it looks like it's getting the axe, according to reports in the Australian Financial Review.
December 19 marks mid-year budget review day for the Federal Government, and Treasurer Scott Morrison is under pressure to making savings.
Ad. Article continues below.
It's being reported that the Green Army idea will be replaced with $100 million in extra funding for Landcare, as part of an agreement the government made with the Greens to pass its Backpacker Tax.
The Expenditure Review Committee, who review government spending and suggest where cuts should be made, believe the Green Army should be axed.
They say the government could hand out grants to have Landcare do the job instead, considering a chunk of the Green Army funding was being spent on fees to job agencies.
The AFR reports that a source confirmed some MPs would be unhappy about the project being axed, with some believing it was a good idea to get young unemployed people to tackle local problems.
There are also fears that if the Greens knew the Green Army deal was being axed, they would have asked for more money for Landcare.
Ad. Article continues below.
But despite the reports, Environment Minister Josh Frydenberg wasn't confirming anything.
He told ABC radio this morning the Green Army was a very successful program for the government.
"But these are issues which have to be looked at in the context of the overall budget situation," he said.
"I don't want to pre-empt what will happen in MYEFO other than to say we have to find savings across the board."
What do you think? Would axing the Green Army idea be a wise move?