Tony Abbott struggles to keep a straight face during a performance at an aged care facility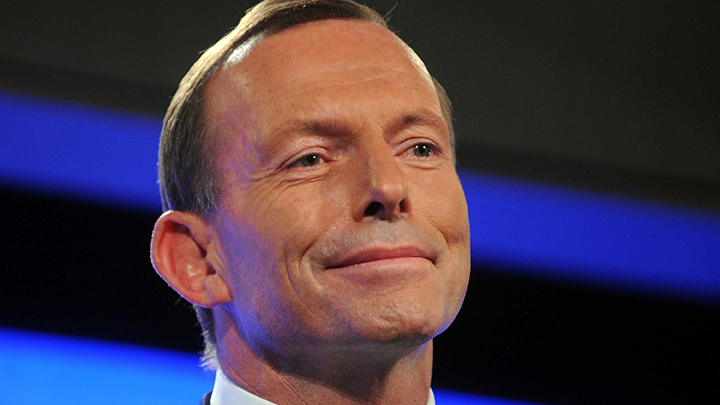 It's a side of Abbott we haven't seen much of, but we're not sure if it was the most appropriate time to be smirking.
Yesterday, the PM was recorded trying to hold in a laugh or smile as a woman gave an interesting rendition of "I Can See Clearly Now" to welcome him to a new aged care facility in Sydney.
All that was clear was that Tony could hardly keep a straight face as the passionate singer belted out the Johnny Nash hit.
Ad. Article continues below.
"I'm sure the opening of this facility is a sign of the confidence and dynamism of this region.
Ad. Article continues below.
'This marvellous facility is a sign the people of this region are prepared to have a go for the benefit for all".
He also used the press junket to say that Labor is dangerously divided and the ETS they keep talking about may as well be called Electricity Tax Scare.
Watch the video below and tell us, should the PM have been a little more courteous to this singer?